Zara Is Producing Masks And Scrubs For Coronavirus Patients And Hospital Staff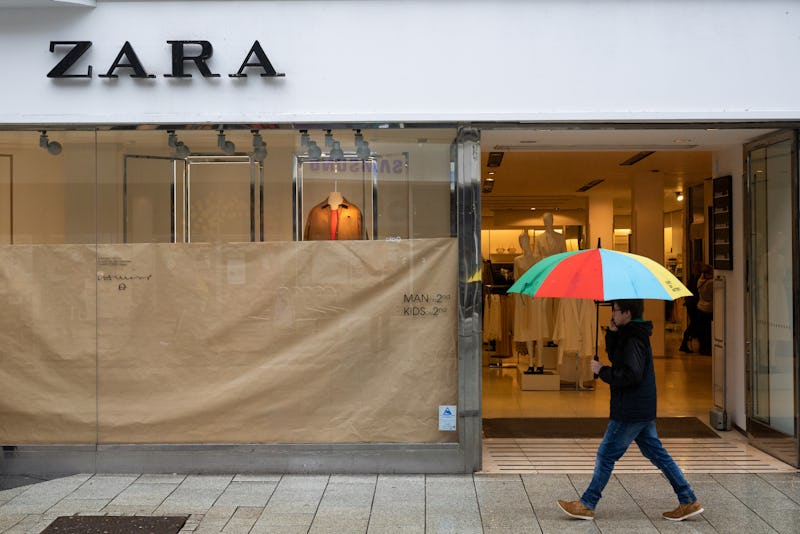 Matthew Horwood/Getty Images News/Getty Images
Major fashion brands are stepping up to the plate when it comes to coronavirus assistance, as Zara's parent brand, Inditex, announced on Wednesday that they would be donating face masks and hospital gowns to patients and healthcare officials in Spain. The brand, based in Spain, will be converting their existing factories into spaces within which they will be able to churn out the much-needed items, giving them to those most in need (and at the highest level of shortage).
Vogue reported that the brand would at first be manufacturing such items, followed by an allowance to the Spanish government to use their factories and logistics teams to continue to do so moving forward. In a statement given to the publication, a company representative explained that they will "make a delivery at least once a week of materials [they] purchase directly," adding that they have "already donated 10,000 protective face masks and by the end of this week expects to be in a position to ship another 300,000 surgical masks."
Zara joins the growing list of brands—both large and small—that are giving back during this global pandemic. Whether donating portions of sales, merchandise, or converting their manufacturing chain for the interim, it's encouraging to see business rally together to fight this outbreak as quickly and efficiently as we can.
This article was originally published on