Zayn Malik & Gigi Hadid Confirmed They Split Up, & Their Posts Might Make You Tear Up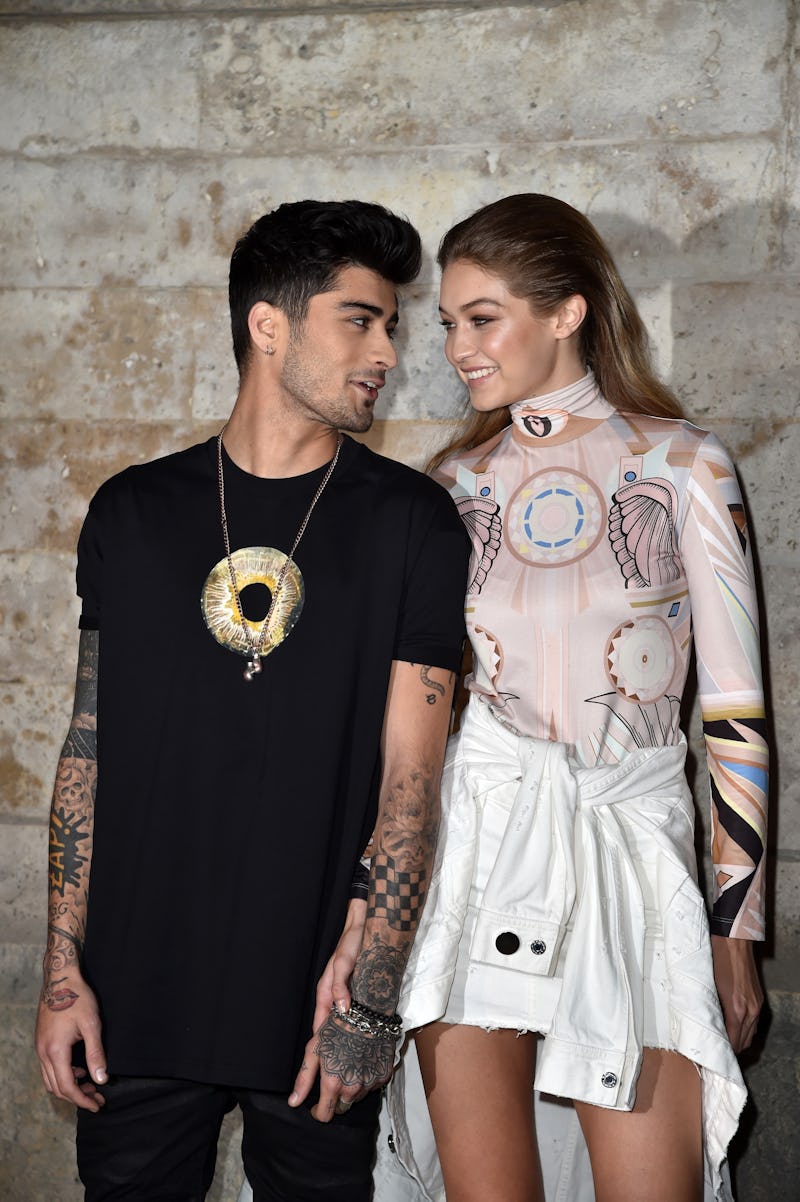 Pascal Le Segretain/Getty Images Entertainment/Getty Images
Well, it's official. On Twitter Tuesday, Zayn Malik and Gigi Hadid confirmed their breakup. They released two separate emotional posts announcing not only have they officially gone their separate ways, but they still love and respect one another. As you can see below, Malik expresses how much he wishes they could've informed their fans first about their breakup before it made headlines, but Malik and Hadid have still chosen to release their own statements. His entire tweet reads:
Gigi and I had an incredibly meaningful, loving, and fun relationship and I have a huge amount of respect an adoration for Gigi as a woman and a friend. She has such an incredible soul. I'm grateful to all of our fans for respecting this difficult decision and our privacy at this time, we wish this news could have come from us first. We love you all. xZ
Hadid's statement is similar to the former One Direction boy bander. It seemed hard for her to even write anything about their split, because as she explains, "Breakup statements often seem impersonal because there is really no way to put into words what two people experience together over a few years .. not only in the relationship, but in life in general." She tries to do just that by adding:
I'm forever grateful for the love, time, and life lessons that Z and I shared. I want nothing but the best for him and will continue to support him as a friend that I have immense respect and love for. As for the future, whatever's meant to be will aways be. xG
On Tuesday, The Sun first broke the news about Malik and Hadid's breakup after they spent more than two years together. At the time of the report, Bustle reached out to a rep for Hadid and managers for Malik, but didn't receive an immediate response. The publication was informed by a source reportedly "close to the couple", "Sadly Zayn and Gigi have separated. They are no longer a couple but they do remain close and are supportive of each other." Based on their statements, that certainly seems to be the case. The same source also said, "The reality is that they've grown apart, having been together for a long time."
According to The Sun's source, Hadid and Malik's "crazy work schedules" reportedly got in the way of their relationship. Even though their breakup is true, the source told The Sun there's always a chance they'll get back together. "It's a mutual decision so no one has completely ruled out a reunion in the future, but for now that's not where their heads are at," the insider said.
Who know what the future holds for them. That's something Hadid also touched upon. Like she wrote, "As for the future, whatever's meant to be will always be." It sure sounds like she's trying to stay positive during what is an emotional time.
Also on Tuesday, Malik took to Instagram, where he shared a selfie and an intriguing caption. "When Life throws you lemons, catch em so they don't hit you in the f*cking face." At the time, it was hard to determine if the 25-year-old singer was referring to his breakup — and it still is. There's a chance this particular Instagram has nothing to do with his split, but it's definitely hard to ignore what he wrote. Breaking up can be truly sour, especially when you're with someone for over two years.
That said, and as upsetting as it is when a celebrity couple parts ways, it sounds like Hadid and Malik are doing what's best for themselves. That's all that matters.