Zayn Malik Found Strength From Admitting He Had Anxiety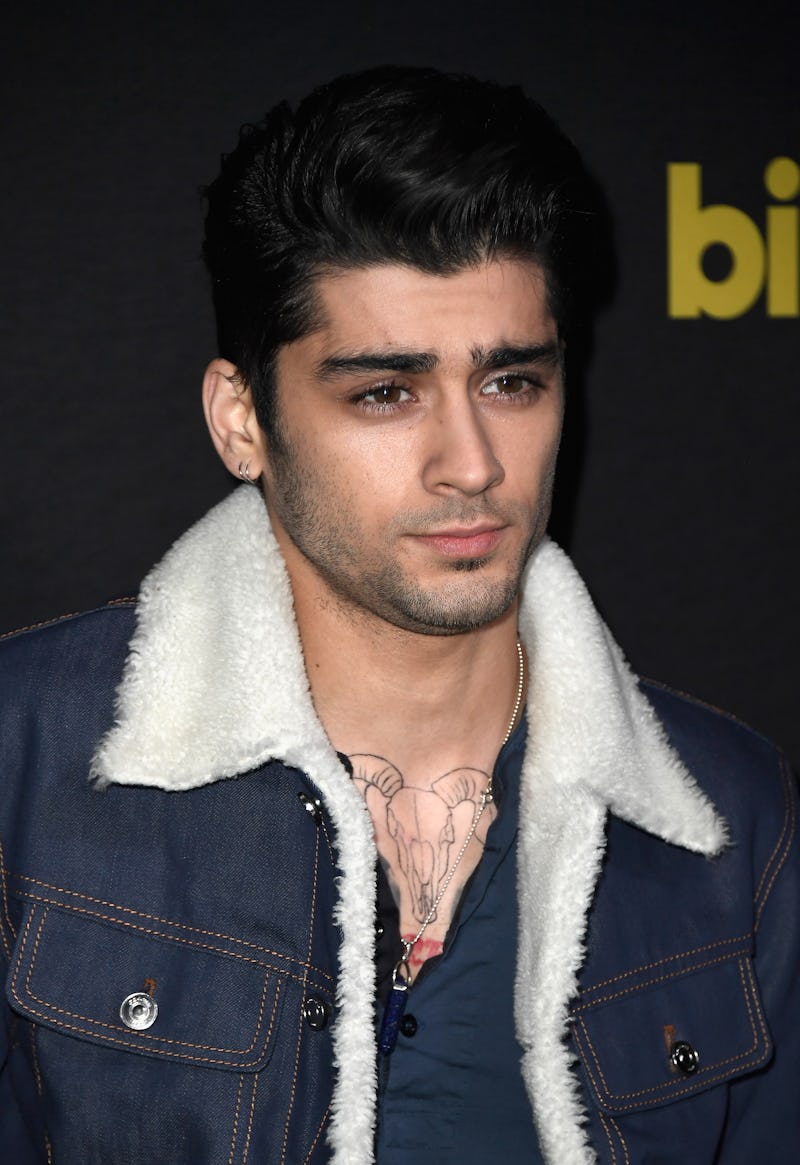 Frazer Harrison/Getty Images Entertainment/Getty Images
In June of 2016, Zayn Malik made headlines when his anxiety worsened and he was forced to cancel a show. Instead of covering up the incident with an unnamed illness, Malik decided to open up about his struggles with anxiety and depression. This year, Malik seems to have adjusted to the pressures of being a solo artist, and discussed overcoming his anxiety issues in an interview with the Sunday Times. While he told the magazine that he's overcome these difficulties, Malik also stressed the importance of being open about anxiety.
In his interview, Malik told the magazine he'd been dealing with anxiety as a part of One Direction. However, these days, it's posing less of an issue. "I now have no problem with anxiety. It was something I was dealing with in the band," Malik said (via Us Weekly). "People saw strength in that, and they didn't seem to expect it from a guy, but they expect it from a female, which to me is crazy. We're all human. People are often afraid to admit difficulties, but I don't believe that there should be a struggle with anything that's the truth."
This isn't the first time the singer has openly addressed his mental health issues. In a letter published by People magazine in October 2016, Malik said that he felt it was important to tell the truth about his difficulties. While he found some reacted negatively the admission, for the most part, his statement about canceling the show and the subsequent letter really resonated with fans, who reached out over social media to thank him.
Malik, though glad to be in a good place with his anxiety, has never regretted opening up about his struggles. When he published his original statement, many came forward and told the star about their own anxiety and depression. "There's a lot of negative chat and hate out there. But what I found in the wake of my cancellation at Wembley wasn't hate but a massive amount of support from fans — people who understood, kids who were in the exact same situation as I was," Malik wrote in People. "Guys on Twitter were telling me how anxiety had affected their lives and saying that they were glad I had spoken up. It felt as though some good had come from the situation."
While it's great that the 24-year-old now says he is in a better place with his own anxiety, it's also important that he's remained open about his past struggles. Often women lead the conversation on mental illness, but men shouldn't be afraid to come forward with their stories, as well. This past year, society has become a more welcoming place for this kind of discussion. Stars like Malik, Kid Cudi, and Chance the Rapper are not just helping to end the stigma around mental illness, they are also making the issue more inclusive.
Since Malik is no longer wrestling with his anxiety, he'll have plenty of energy to focus on his career. He's certainly going to have more time to write hit pop songs, model, and go on Instagram-worthy vacations with Gigi Hadid. And he's continuing to inspire fans to be open about their own mental health while he's at it.