Zendaya Stops Those Pesky Tom Holland Dating Rumors — Again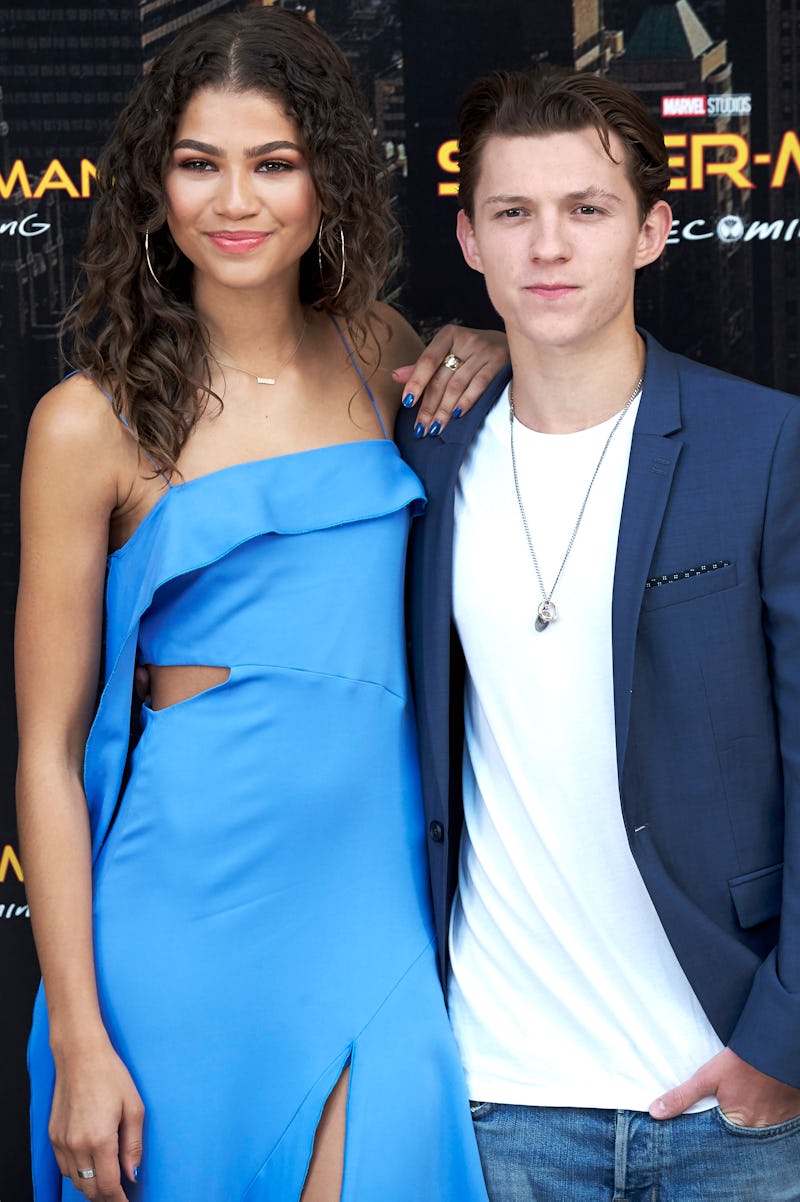 Carlos Alvarez/Getty Images Entertainment/Getty Images
Well, folks, don't start dreaming up celebrity couple names yet, because Zendaya just shut down those Tom Holland dating rumors — again. Rumors of a romantic relationship between her and her Spider-Man: Homecoming co-star have been swirling for months, but the actor has been quick to deny that they're anything more than friends. (Bustle reached out to reps for Zendaya and Holland, but did not receive an immediate response.)
Speculation re-emerged when unnamed sources told People on Thursday that the pair had started seeing each other while filming, but Zendaya wasn't having it. She tweeted the link to the article, writing, "Wait wait...my favorite is when it says we go on vacations together HA! I haven't been on a vacation in years! hbu TomHolland1996 ???" In response, Holland jokingly retorted: "Does the press tour count?"
Rumors first popped up in mid-June when the two had a witty, seemingly flirtatious back-and-forth on social media, but Zendaya nixed the idea then, too. "Right, 'cause nothing says 'sweet romance' like dragging each other for filth on Twitter," she wrote.
Offline, though, they've both been open about their love and respect for one another — even if it is just as friends. Zendaya told Entertainment Weekly in June, "He's great. I think the most important thing to me is that he is a good person, and it's good to know that the person who gets to play your favorite superhero is actually a nice dude." And Holland returned the sentiment: "She is one of the most professional, hardworking people I've ever met in my life," he told The Hollywood Reporter earlier this month.
So while it seems that there won't be a Zendayand (Hollaya? Zom? or whatever they would be called) any time soon, at least they pair is still close — and can have fun poking holes in all those rumors.