Zendaya Basically Just Wore Pajamas To The 2017 Teen Choice Awards & It Was Glorious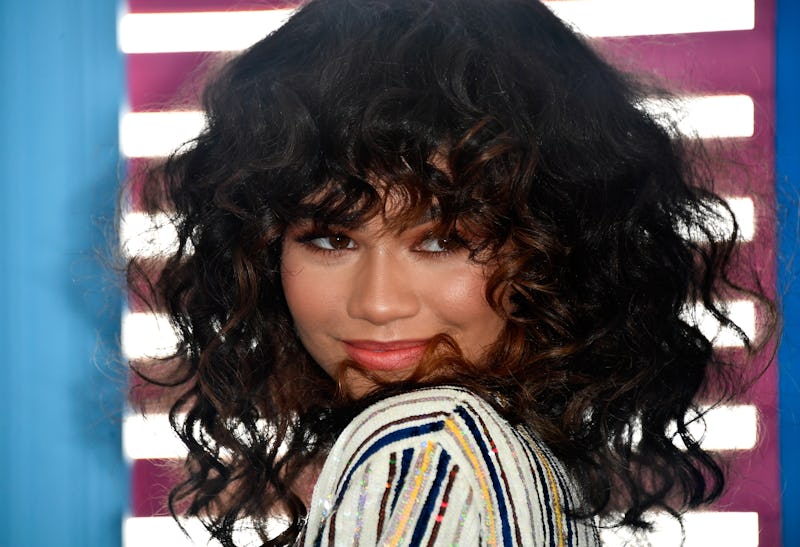 Frazer Harrison/Getty Images Entertainment/Getty Images
While everyone else was walking the blue carpet in dresses and skirts, Zendaya's 2017 Teen Choice Award outfit was just a little more laid back. In fact, it was just about as laid back as it gets. Because it was pajamas.
Yes, the actress wore nothing more than a stripy pair of jammies to Sunday night's show — and it was so cool. She pushed her sleeves up to the elbow, as if it were the most normal thing the world, then threw her hands in her pockets and basically called it a look.
And, of course, it was a look. The whole menswear thing is big right now. But to wear it on the red carpet? I'd call this one of my favorites in recent award show history. As everyone knows, celebs are usually expected to wear dresses and skirts and diamonds and jewels, so it was all sorts of refreshing to see someone go in a totally opposite direction.
Zendaya was still 100 percent fit for the carpet, though, with her pretty loose curls and natural makeup. It was all very "I just climbed out of bed," and I mean that in the best way. The actress did pair the look with not-as-comfy (albeit very pretty) yellow heels, but I'm sure everyone else was still incredibly jealous of her laid-back look.
I mean, how much more relaxed (yet incredibly stylish) could one person be?
Her loose curls added to the whole vibe.
Seriously, how comfy does she look?
Not to mention incredibly fabulous — a combo I never thought I'd see.
As someone who lives for all things comfortable, Zendaya definitely gets my vote for best look of the night.