This 'Girls' Transformation Is Too Perfect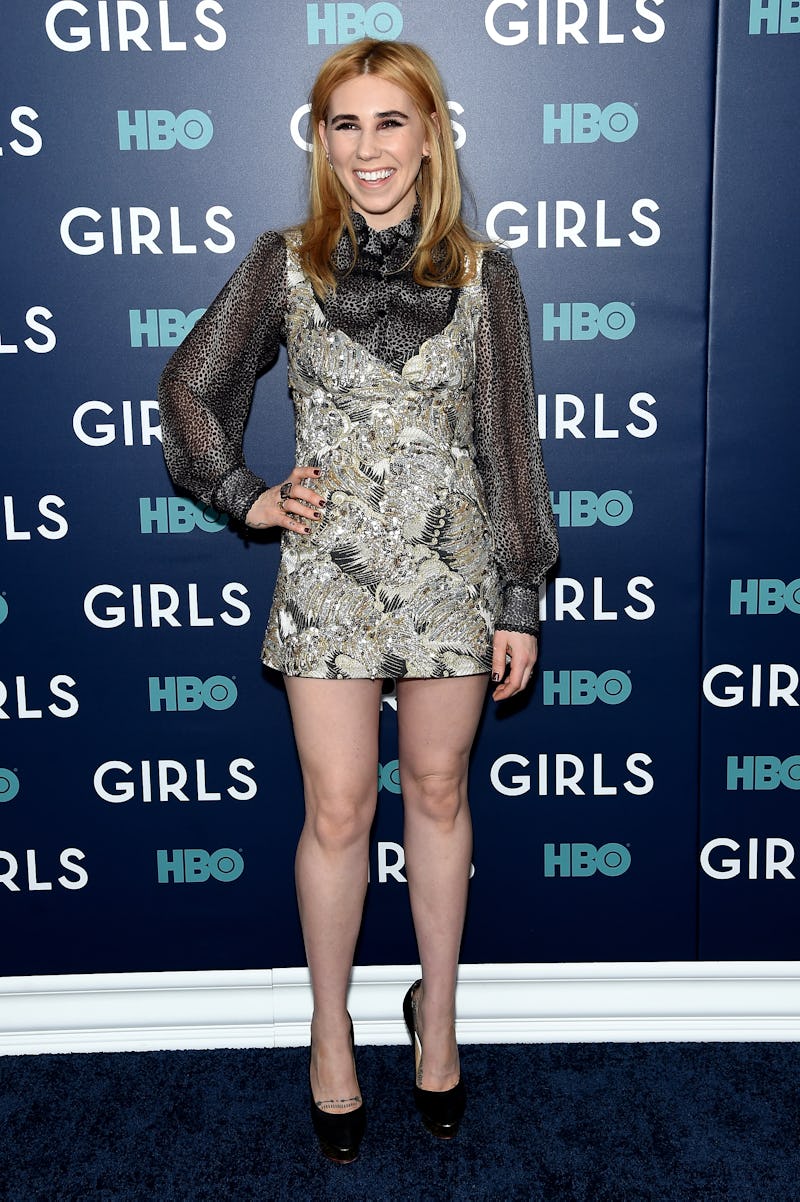 Jamie McCarthy/Getty Images Entertainment/Getty Images
With the end of Girls fast approaching, it's only natural that some of us, the uber fans, might get a wee bit sentimental. The millennial zeitgeist personified is actually going to end, and there's nothing wrong with wanting to hold onto the goodness a little while longer. So when Zosia Mamet transformed into Shoshanna on Inside The Actor's Studio, it was equal parts too perfect, too sad, and too nostalgic. Not only did the moment confirm the fact that yes, Mamet is incredibly talented, but also that Shosh is the best part of Girls.
In the clip, Inside The Actor's Studio host James Lipton turned to Mamet and asks how the unique speech patter of Shosh's came to be. The actor explained that it came to fruition after co-star and director Lena Dunham gave her some brilliant direction:
"The first direction Lena ever gave me on my day on the pilot was — the first shot was me opening the door to Jemima. We did one take and Lena came up to me and said, 'OK, do it this time like you drank an entire case of Red Bull.' And then it just stuck."
Mamet then casually slipped into Shosh's actual voice after she was prompted by Lipton, through the posing of questions, to do so. Lipton asked for Shosh's opinion of her fictional friends, Hannah, Marnie, and Jessa, to which she gamely replied. You can see the full Inside The Actor's Studio video here.
Of Hannah, Mamet (as Shosh) said, "Yeah, I mean, I love her. She's great." Her feelings on Marnie? She explained,
"I mean, I definitely think she's really tightly wound, so she probably has stomach problems a lot of the time but she is, like, definitely the cleanest person I've met in my entire life."
And finally, here's what she had to say about her relative and bestie, Jessa:
"Yeah, I mean she's like a total c*nt sometimes, but like we're family and we have to love each other. Like, I will definitely go to her funeral."
Watching Mamet transform that easily into Shosh is a bittersweet reminder that our time left with the youngest member of the Girls clan is running short. Don't leave us, Shosh. We need you.