19 Powerful Quotes About The Guilty Chauvin Verdict
"My hope is that this case sets a precedent that we will have when we say, 'For liberty and justice for all,' that that will mean everybody in America."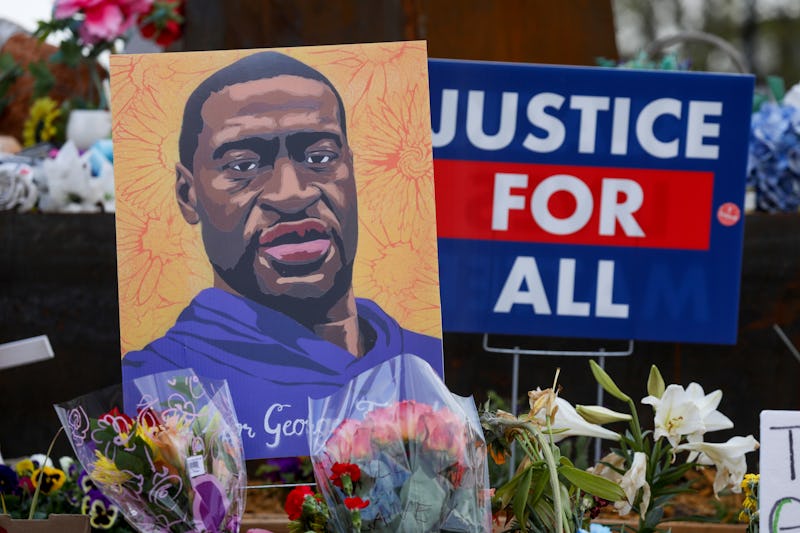 Anadolu Agency/Anadolu Agency/Getty Images
On April 20, 2021, former Minneapolis police officer Derek Chauvin was found guilty of murdering George Floyd nearly one year after he knelt on Floyd's neck for more than nine minutes. After a three-week trial calling 45 witnesses to the stand, the jury found Chauvin guilty on three charges: second-degree unintentional murder, third-degree murder, and second-degree manslaughter.
Floyd was murdered on May 25, 2020 in south Minneapolis. On June 1, 2020, both an independent autopsy and a county autopsy by the Hennepin County medical examiner ruled George Floyd's death a homicide. Floyd's murder spurred a series of racial justice protests around the world, as people took to the streets to demand racial justice and an end to police brutality. As the trial was underway, 20-year-old Daunte Wright was fatally shot by former police officer Kimberly Ann Potter, just miles from the courthouse, on April 11. And nearly 20 minutes before the Chauvin verdict was announced, Ma'Khia Bryant, a teenage girl, was shot and killed by police in Columbus, Ohio.
In the wake of the guilty verdict, 19 activists, politicians, and Floyd's family share powerful words reflecting on the tragedy and looking ahead for next steps.