14 Women In The Running For Joe Biden's Cabinet
With rumored contenders like Sally Yates and Rep. Deb Haaland, his Cabinet could be the country's most diverse.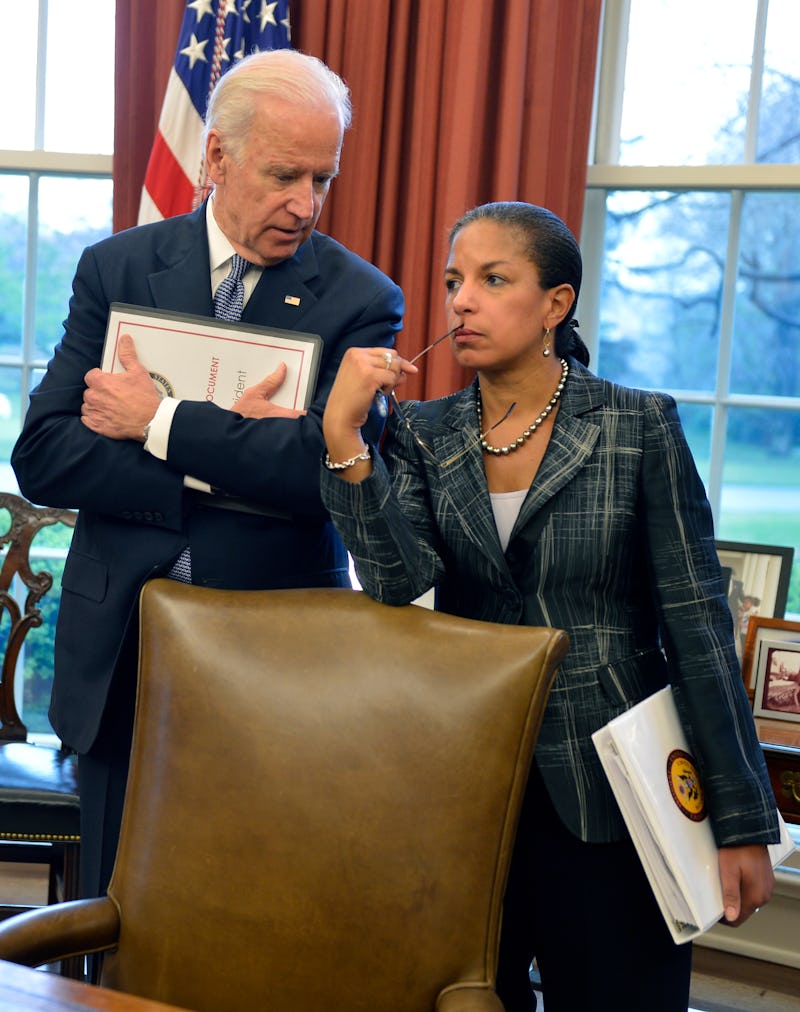 WHITE HOUSE POOL (ISP POOL IMAGES)/Corbis News/Getty Images
In the coming weeks, Joe Biden will start announcing appointments to his Cabinet, some of whose positions will require Senate approval. His team is reportedly hard at work putting together a shortlist of contenders to head each department in the executive branch, and CNN reports that some names could be announced around Thanksgiving.
Appeasing a heavily divided country by way of Cabinet picks is no small task. His cohort will likely be more diverse than his predecessor's, as Trump's Cabinet was the most white and male since Reagan's. If he nominates 50% women, as recommended by the Washington's Post's Monica Hesse, he would best both Presidents Obama and George W. Bush, whose cabinets had seven and five women, respectively. (The Cabinet traditionally includes the vice president and 15 heads of departments.)
His prior work sets him up for gender parity. After the police killing of George Floyd, Biden penned an op-ed for USA Today, in which he called for more diversity in the presidential Cabinet. "Across the board — from our classrooms to our courtrooms to the president's Cabinet — we have to make sure that our leadership and our institutions actually look like America," he wrote in June. Here are some of the women rumored to be on his shortlist.
Correction: A previous version of this story incorrectly reported the state that Rep. Deb Haaland represents. It has been updated.
This article was originally published on