7 Ways To Spot A Closet Conservative, From Their Breakfast Fixes To Movie Fandoms
We believe in science, hence this wildly unscientific analysis.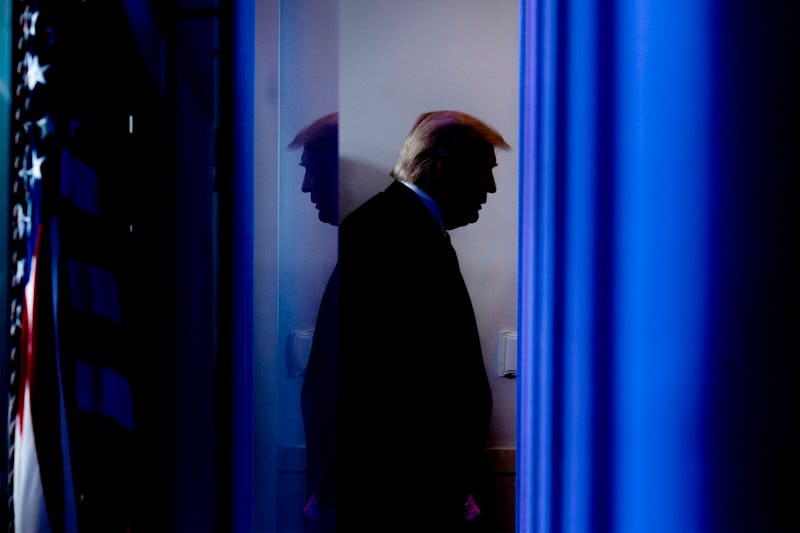 JIM WATSON/AFP/Getty Images
Look, maybe you come from a family that just "doesn't talk politics." Maybe whenever you bring up, say, the man at the helm of our country during a pandemic, someone shouts, "The weather has been very warm lately!" Conversation diverted. Maybe you don't know how they voted in 2016. Honestly, that's remarkable. You might be last person in America who doesn't know the political views of everyone in their social circle and, consequently, is not fighting about them.
However, pollsters suspect that part of the reason that 2016's pre-election polling erroneously favored Hillary Clinton was due to closeted voters for President Trump — people who kept their votes a secret, didn't respond to survey requests, and used their ballots as conservative confessionals. For the sake of righting those prediction wrongs, we need voters to be transparent. Worried someone you love falls into this camp? Pay attention to: