6 '90s Dad Fashion Trends Everyone Is Wearing This Summer
From khakis to sweater vests.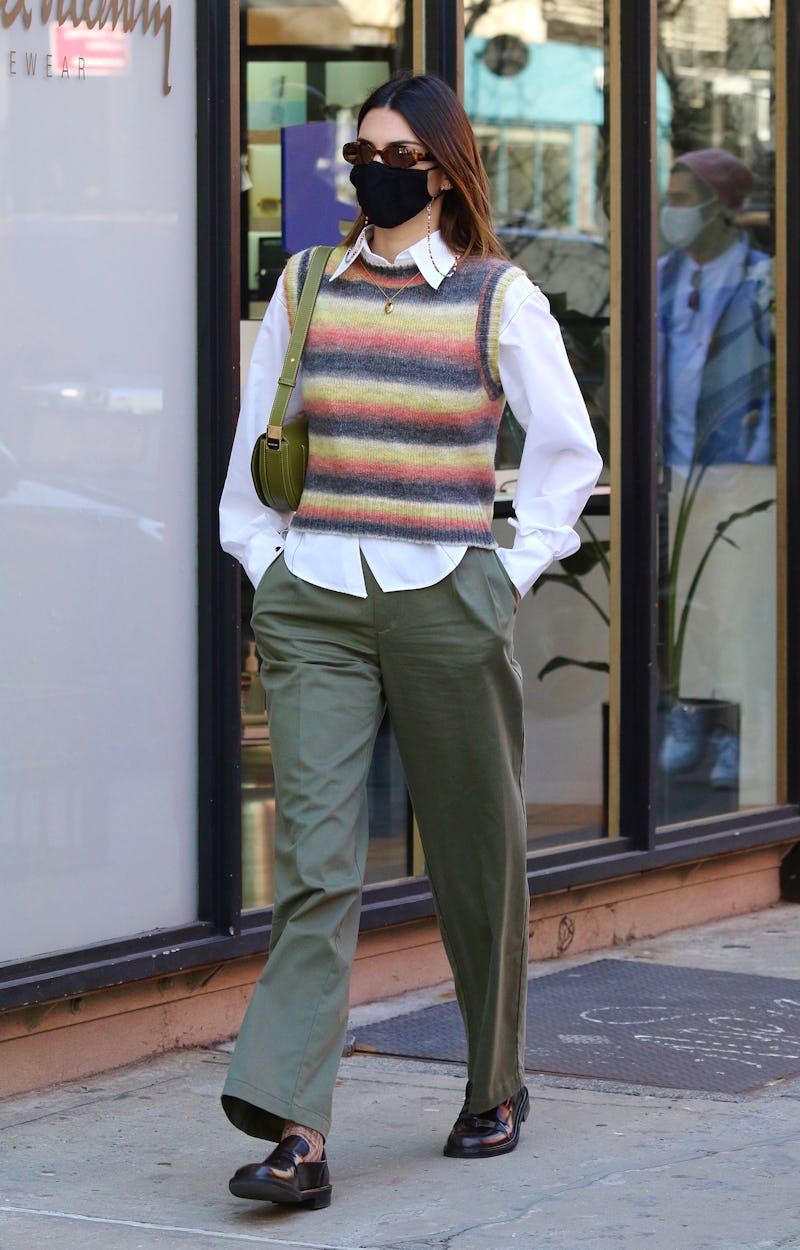 MEGA/GC Images/Getty Images
When it comes to '90s trends, it's time to admit: some of the best ones came from your dad's wardrobe. Though you might have cringed at the time, you've begun to come around and recognize their greatness. And it's not just you; all of your friends are gravitating towards the same looks as you are. And scrolling through Instagram? You'll likely see everyone from Bella Hadid to Kendall Jenner rocking fashion inspired by fathers. As for which '90s Dad fashion trends are back, consider everything from dad sneakers to sweater vests to khakis.
But not to worry: The '90s Dad trends are styled quite differently than your father's everyday uniform. Take your sweater vest and style it with skinny jeans or a mini dress, tuck a buttoned-up oxford shirt into a flowing midi skirt, or wear those baggy jeans with a slightly cropped puff-sleeve blouse? Well, those are game-changers.
From dad hats to khaki pants and everything in between, find the top 6 dad fashion trends of the '90s that are coming for your wardrobe this summer. Your father will be so impressed.
Bustle Shop is Bustle's shoppable guide to editor-approved buys in fashion, beauty, wellness, and lifestyle. We may receive a portion of sales if you purchase a product through a link in this article.
Bustle Shop brings you the editor-approved buys we can't get enough of and think you'll adore, too. Best of all, you can shop all of the products above directly on this page without visiting multiple retailers. Simply click on an item to learn more, choose your size or favorite color (if applicable), and then hit "add to cart." When you're done, you can click over to your cart in the top right corner of your screen to purchase all your stellar selects at once. How easy is that?
Questions about shipping, returns, or your order in general? Click here for more information.
Explore more of Bustle Shop (and our fashion, beauty, and lifestyle must-haves) here.