Androgynous Formal Wear That Will Make You Feel *So* Fancy
Dapper style for everyone, right ahead.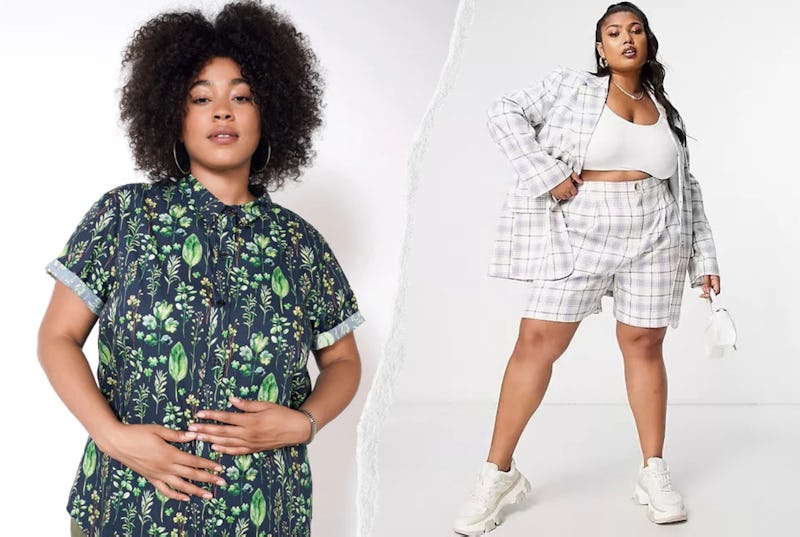 In your twenties, "wedding season" seems to take up most of the year. From March to November, calendars are packed with Bachelorette parties, bridal showers, rehearsal dinners, engagement celebrations — and after all of that, the weddings themselves. And every one of these events requires formal attire.
Dressing for a wedding is already stressful enough; there's always the question of if your look is sufficiently formal, too formal, too revealing, appropriate for the venue — you get it. On top of those questions, people who dress androgynously most also find something that fits their body and their gender presentation, while still living up to the "formal attire" label.
Fortunately, queer-owned brands like Kirrin Finch, Dapper Boi, and Wildfang are paving the way in androgynous fashion. There are also plenty of retailers that custom-tailor suits for different bodies, though you often need to start by selecting the "men's" or "women's" sections (eye roll). When a full look isn't in the budget, it's easy to add some trendy, queer-friendly accessories to your go-to outfit.
Whether you're elevating a basic button-up or hunting for the perfect jumpsuit, here are 10 androgynous formal wear ideas for wedding season and beyond.