12 Androgynous Outfit Ideas That Feel Effortlessly Cool
*Screams from the rooftop.* Style has no gender!!!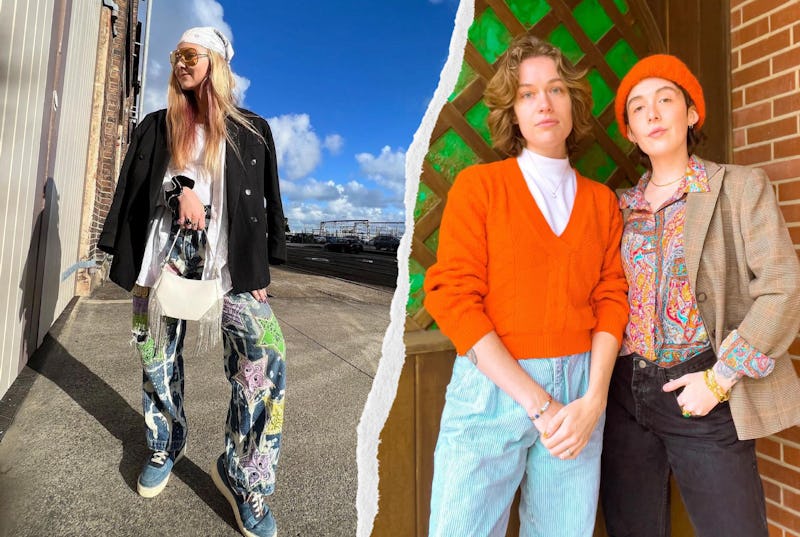 Courtesy of @copelynshaw & @heycolanda
As a non-binary, agender person, developing my own sense of personal style was a really important part of my social transition.
Growing up, I experimented pretty heavily with my gender expression. I based my clothing style on my own self-expression, instead of choosing clothes that fell within the societal confines of my assigned gender. This included an all-pink wardrobe phase and an "I want to look like Anakin Skywalker'' phase, which started in 2005 and never really went away, if I'm being honest.
As I moved into my teens, though, I felt a lot of pressure to dress exclusively feminine. It was suffocating to feel like I could only wear clothes that reflected how other people decided I should look. When came out, I felt obligated to dress in only masculine clothes, in hopes of being accepted as non-binary, instead of seen as a woman.
Like many other LGBTQ+ people, it took me years after coming out as queer and non-binary to really make my style my own again. Now that I have, androgynous outfits are my bread and butter — that means the way I dress does not explicitly lean feminine or masculine.
I love dressing androgynously, because there are no limitations. Anyone can do it, regardless of your orientation or identity. It just means recognizing that clothes don't have gender and that you can use style to break away from the binary confinements so deeply placed on fashion.
Below, scroll through androgynous outfits for any occasion, from casual wear, to going out 'fits, to workwear. Get ready to smash that follow button on these style savvy influencers.