Bella Hadid Just Revived The Most Popular Bag Of 2001 & I'm Feeling So Nostalgic
A Y2K revival I can co-sign.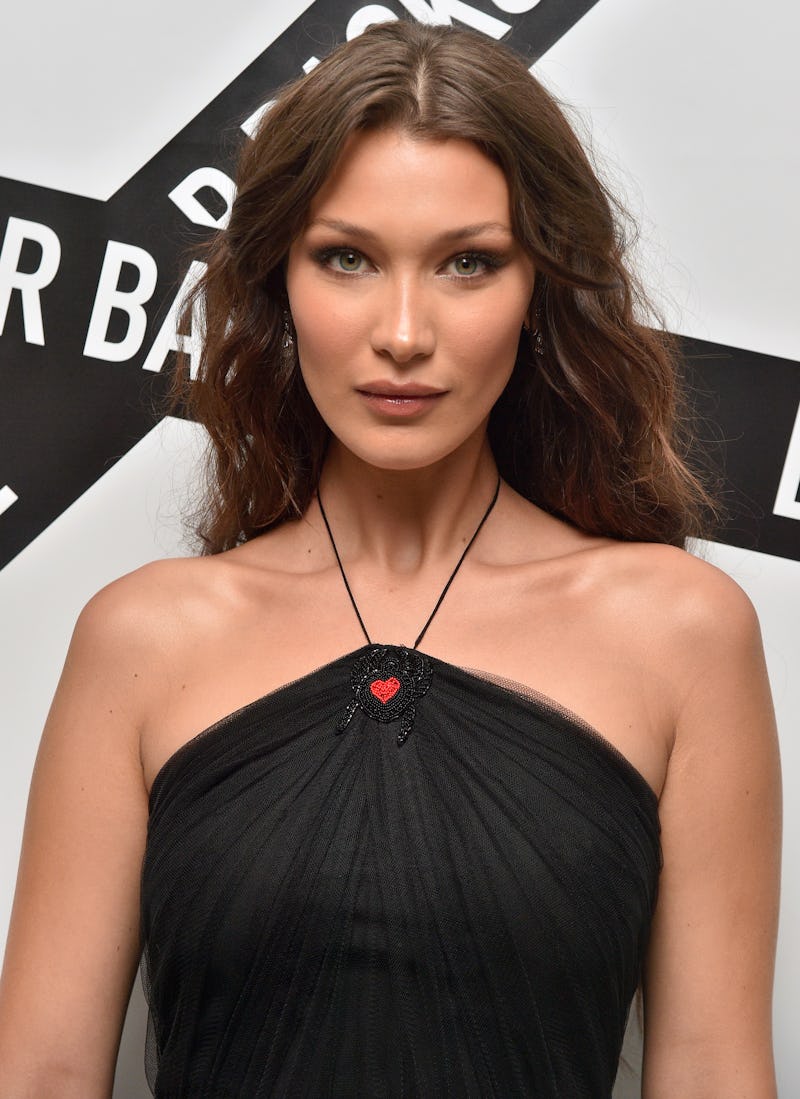 WWD/Penske Media/Getty Images
Last week, Bella Hadid was spotted out with a friend in New York carrying a vintage Y2K It bag: one of the roomier handbags from Louis Vuitton's 2001 collaboration with graffiti artist Stephen Sprouse. The piece's colors cleverly matched her outfit, a camo shirt worn underneath a puffer jacket.
The 2001 limited-release collection looked as if graffiti — the label's name in big, bold neon lettering — had been spray-painted on top of the the brand's classic canvas. Hadid's bag, which is the "Speedy" design with green graffiti, is one of the label's more famous styles and a celebrity favorite.
Graffiti was ubiquitous in the early aughts, particularly as an aesthetic add-on, and Vuitton's collection was a moment. The bags quickly became a go-to of the fashion set, with everyone from Paris Hilton to Kim Kardashian touting the print.
And thanks to celebrities such as Hilton (again), Lori Harvey, and Kendall Jenner, the vintage collection is making a resurgence over 20 years later, aligning with the current trend opting for smaller, more compact Pochette-style handbags.
But it's not the first time it's been revived: The graffiti purses first made a comeback in 2009, when Marc Jacobs, then-creative director of Louis Vuitton, decided to make a second, posthumous collection using Sprouse's work. (The artist had passed away five years before.) In addition to launching new pieces, Jacobs also reissued the graffiti purses.
Since then, Louis Vuitton has continued the tradition of collaborating with artists, such as Jeff Koons and Yayoi Kusama. (Hadid even modeled for the latter's recent collab with the brand, which launched early this year.)
Unfortunately, since the Sprouse graffiti bags were released as part of a limited collection, it's extremely difficult to get your hands on them these days. Your best bet would be to hunt them down at resellers like Vestiaire Collective or even Sotheby's (but in pink).
And here is Hadid last week, looking straight out of 2001.
At this point, the 2001 collaboration is fashion-history canon. Naturally, Hadid has one of its pieces, which she effortlessly blended into a 2023 street-style look.