Bella Hadid's Low-Rise Yoga Pants Are Giving 2010s Victoria's Secret
Complete with a fold-over waistband.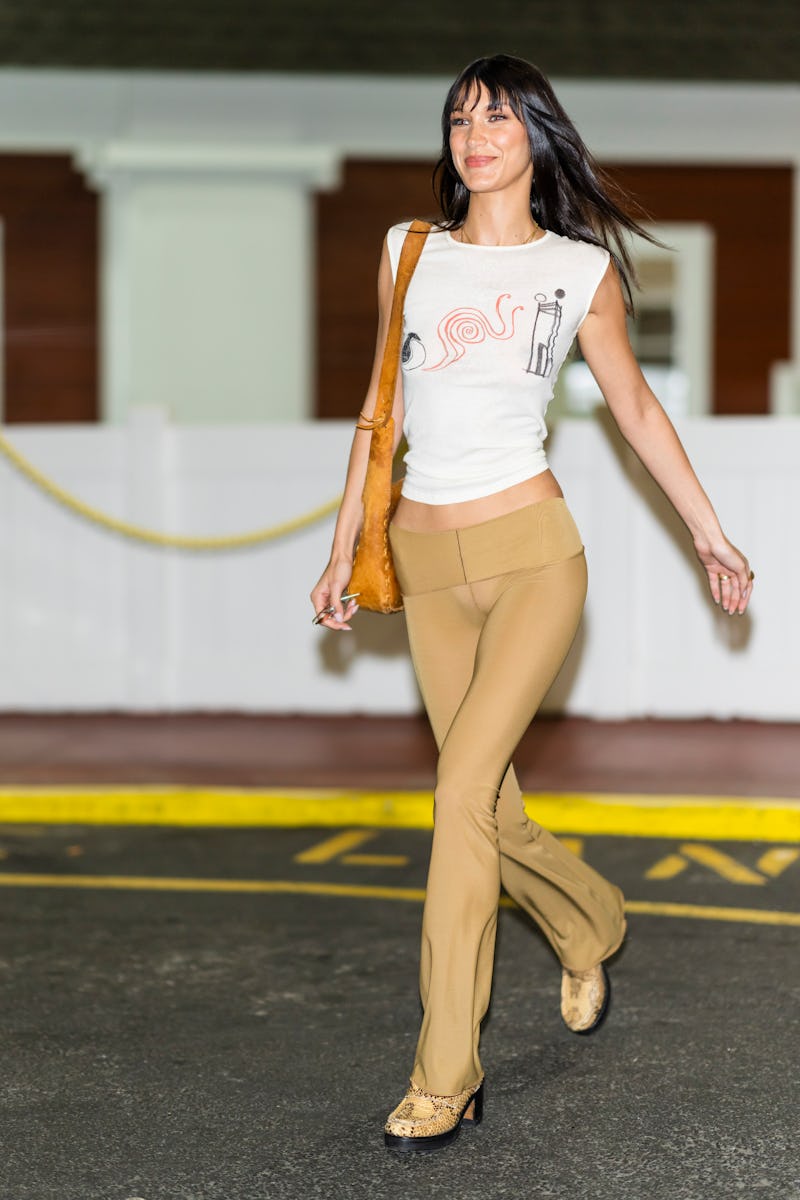 Gotham/GC Images/Getty Images
Who remembers the low-rise yoga pants of the early 2010s? The ones with the flared leg and fold-over waistband — usually printed with pink cheetah print, white polka-dots, or blue chevron — that sat just below your hip bones? All the fashion girlies had them and you were really that girl if your pair had 'PINK' emblazoned in rhinestones across the back, so everyone knew you got yours at Victoria's Secret.
Are we on the same page? Cool. Well, Bella Hadid has been generous enough to bring the nostalgic trend back while in New York City. The revived look included a beige pair (low cut, flare leg and all), merchandised with heeled snakeskin loafers, a cropped graphic tee, and a coordinating leather satchel.
Just as skinny jeans got the chop, Gen Z has also taken it upon themselves to rebrand this 2000s wardrobe staple as "flared leggings." They're not wrong, but as a millennial who paid my dues in every style of VS yoga pants, that will always be the correct verbiage to me.
Regardless of what you call them, I think we're all on the same page about this: Hadid is absolutely slaying this look — as she does.