The 10 Best Body Products of 2023
All the pampering and care you need from the neck down.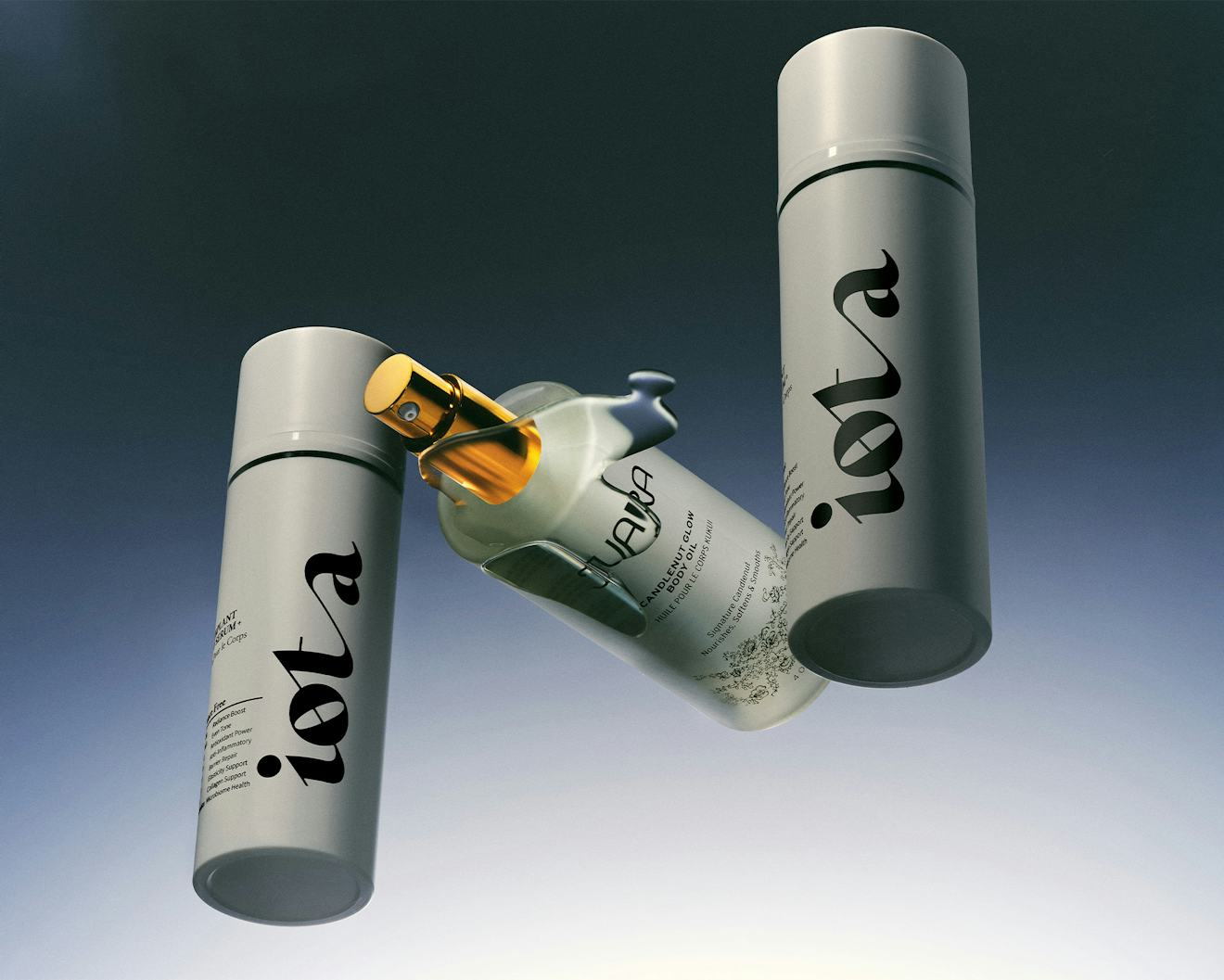 If you haven't yet invested in a dedicated body care routine, now's a phenomenal time to start. This year saw the launch of some truly innovative releases focused on giving you the same transformative results you're used to experiencing on your face but for the oft-ignored skin below your neck. This year's Bustle Beauty Award winners incorporated new textures, ingredients, tools, and delivery methods into the conversation, revealing modern ways to solve common concerns, from dehydration to dullness to uneven texture. Plus, categories like sunscreen, self-tanner, shave creams, and even deodorant saw cutting-edge breakthroughs and luxe upgrades that will make you actually excited to slather and swipe them on your various bits and pieces. All of which is to say, it's your body-ody-ody-ody and it deserves the same level of pampering and care as the rest of you. Keep reading for Bustle's best body products of 2023.
Best Body Lotion
Bio-Oil's cult oil has been a go-to for savvy skin lovers looking to minimize stretch marks, scars, and acne marks while delivering intense moisture. This new body lotion brings the brand's signature nourishment to a lightweight lotion texture, boasting two times the amount of oil than traditional lotions in a thinner consistency. The effect, according to BDG staffer Alexandra Pollack, is "almost skim-milk-like in consistency." And while that may sound odd at first, our testers agreed that the results from this blend of vitamin E, vitamin A, hyaluronic acid, and trio of botanical oils will keep you coming back for more. Says Pollack, "I applied this to damp skin post-shower as directed, and my skin was left glowing, soft, and dewy! That is saying a lot for a sun-damaged child of the '70s like myself."
Best Body Scrub
It's physically impossible not to smile when you're holding a Sol de Janeiro product in your hand. The bright colors, tropical scents, and luxe textures create an immersive sensorial experience that's a serotonin boost disguised, in this particular case, as a skin-softening body scrub packed with 10% exfoliating acids and crushed passionfruit seeds. The physical and chemical exfoliating combo helps slough off dead skin as it evens texture and tone without being too harsh or abrasive. As BDG staffer Theresa Massony so eloquently states it, "When does a Sol de Janeiro product not slap? My skin was worlds softer after using it, and even a little clearer — it helped gently exfoliate some pesky ingrown hair bumps and other small blemishes."
Best Body Wash
Chances are you don't give a lot of thought to your body wash — lather it up, rinse it off, and go on with your day. If that's your usual attitude, then you clearly haven't had the pleasure of sudsing up with Naturium's creamy Hydrating Body Wash. An oil-to-gel formula that turns into a frothy lather, the fragrance-free formula is infused with upcycled apple extract, squalane, and a cocktail of jojoba, sea buckthorn, and rosehip oils to hydrate the skin as it washes away dirt and excess oil. Says BDG staffer Lindsay Hattrick, "After a single use, I could feel a huge difference in the softness of my skin. The scent is so mild and I love that there is no added fragrance because my skin is very sensitive to that — I will definitely be purchasing again."
Best Body Treatment
If your body is feeling rough, uneven, or patchy, it's time to level up from lotion and add a body treatment like this barrier-rebuilding serum from Paula's Choice into your regimen. Made with vitamins B3 and B5 (aka niacinamide and d-panthenol), it helps strengthen the skin's moisture barrier as it evens tone and softens rough spots. "Huge fan of this body serum," says BDG staffer Amanda Ross. "I have a lot of KP on my legs as an Accutane side effect, and this is the only thing that got rid of them quickly. Pairing it with a super hydrating lotion is the perfect recipe for dolphin skin — I'm obsessed."
Best Body Oil
When your body is craving mega moisture, you can't beat a glow-bestowing body oil. This fast-absorbing dry oil from Juara is packed with restorative antioxidants from plumeria, turmeric, passionfruit, and its signature candlenut, plus nourishing plant oils to help enhance skin elasticity as it moisturizes. "I didn't use body oil before this product, but it convinced me that it's an essential luxury to add to my skin care process," says BDG staffer Sophia June. "I loved the instant post-shower glow it gave me — plus, it smells amazing and the smell lasts."
Best Deodorant
Deodorant sprays are still a relatively new concept in the United States, but if more were like Dove's aluminum-free, moisturizing version then we think they'd be the norm instead of a novelty. Boasting 48-hour odor protection and made with one-quarter moisturizers to nourish the underarms as it helps stop stink, the sprays feel refreshing on application and come in a variety of appealing scents that range from comforting shea butter to the cult classic cucumber and green tea. "I really enjoyed this deodorant," says BDG staffer Amy Eakin. "It's long-lasting, leaves no residue, and has a nice cooling sensation."
Best Body Serum
When a lotion is too heavy, a quick-absorbing body serum is just the ticket to hydrate without the greasy skin feel. Infused with face-grade active ingredients, this body serum from Iota contains an incredible 15 plant-based multivitamins, minerals, antioxidants, and pre- and postbiotics to balance the microbiome as it enhances your natural radiance and hydration. "This is one of the best body serums I've tried," says guest judge and beauty influencer Ava Lee. "The texture is just everything. I hate putting on heavy body lotions that linger on your skin, then you have to wait for it to dry before putting your clothes on… so this has been a savior."
Best Body SPF
Dermatologists always say that the best sunscreen is the one you'll wear regularly — something you'll find isn't a problem with this shimmering lotion from Aussie brand Naked Sundays. Infused with green tea extract and ultra-flattering golden flecks, it softens and firms skin as it imparts a subtle sheen that catches the light just so. "​​It's pretty, like a subtle highlighter for your body but with SPF," says BDG staffer Anne Vorrasi. "It gives your skin a bit of an iridescent quality, and I kind of love that it has a very classic sunscreen scent."
Best Body Mask
Just as your face is covered in pores that can get clogged with oil and dead skin, so too is your body prone to the same build-up — plus the added fun of ingrown hairs. Deep cleansing masks like this winner from the European Wax Center can help keep your pores clear and skin smooth thanks to exfoliating and clarifying ingredients like activated charcoal, AHAs, BHAs, and tea tree oil. "The texture of this mask was soothing to apply — I used it on my back and it helped quell a burgeoning bacne breakout, as well as along my bikini line to prevent ingrowns," says BDG's executive beauty director Faith Xue.
Photographs by Di-Chen Chen
Prop Stylist: Ada Victoria Ochoa Arce
Executive Beauty Director: Faith Xue
Photo Director: Alex Pollack
SVP Creative: Karen Hibbert