10 Lip Tints For Darker Lip Tones I Swear By After Years Of Searching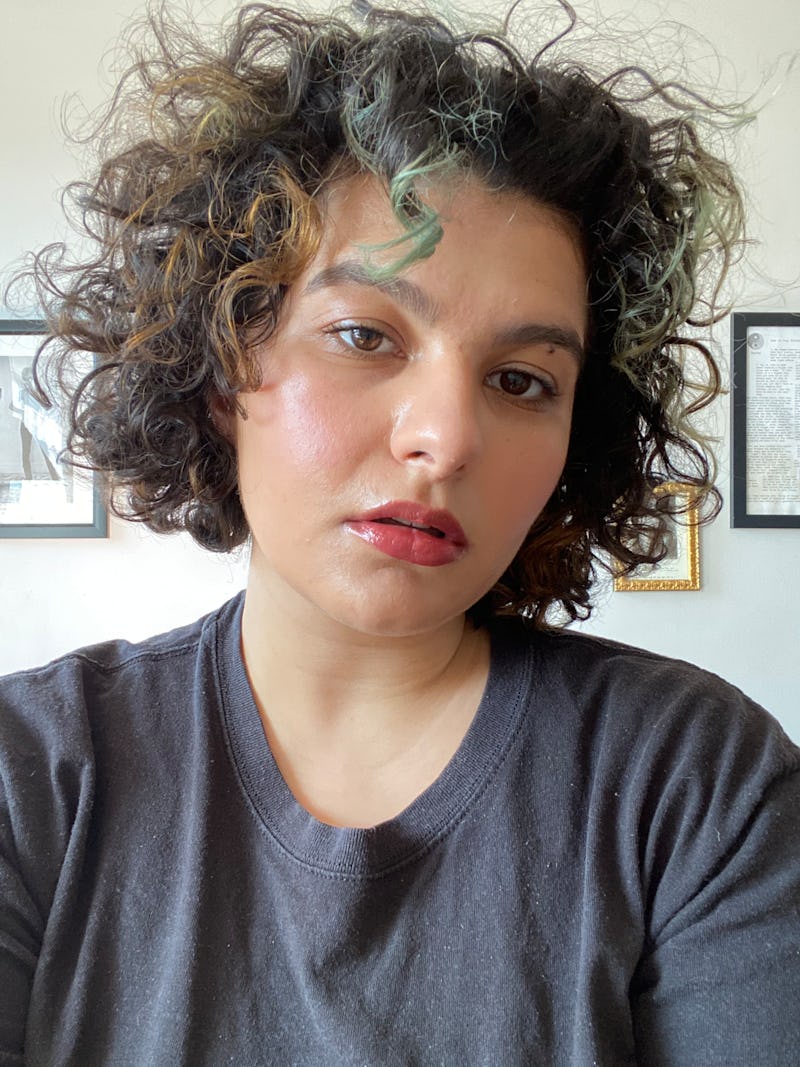 I was 16-years-old when I first had my heart broken by a lip tint. I used an entire bottle of one in an attempt to see the perfectly stained pigment the product was supposed to bring. But, as is often the case, being a woman of color means being left out in so many makeup shade ranges. Since then, I've been on a product-testing quest, and have finally come up with the best lip tints for darker lip tones.
My lips are dark. They have a brown hue with a purple undertone. I'm not exaggerating when I say I've been painfully longing for a lip stain that works on my skin since I started wearing makeup over 10 years ago: something blotted and natural-looking, part balm and part lipstick. Alas, it's 2021 and there are many more beauty brands created by people of color and more inclusive shades to pick from. Plus, Barbara Streisand clones her dogs and Elon Musk is about to sell tickets to Mars (SMH)... so it's about time brands formulated lip tints that work for darker skin.
And there are. For the past month, I've been testing all of the lip stain and tint products I could get my hands on. After trying over 60 different tubes and pots, I've found 10 that deliver a perfect flush of pigment and give me that just-finished-eating-berries look. And they're not just deep plums — behold, the best lip tints for darker lip tones that get my seal of approval.
We only include products that have been independently selected by Bustle's editorial team. However, we may receive a portion of sales if you purchase a product through a link in this article.