The Boldest Looks Of The BRITs Had One Thing In Common
Rina Sawayama, MNEK, & Little Mix all got the style memo.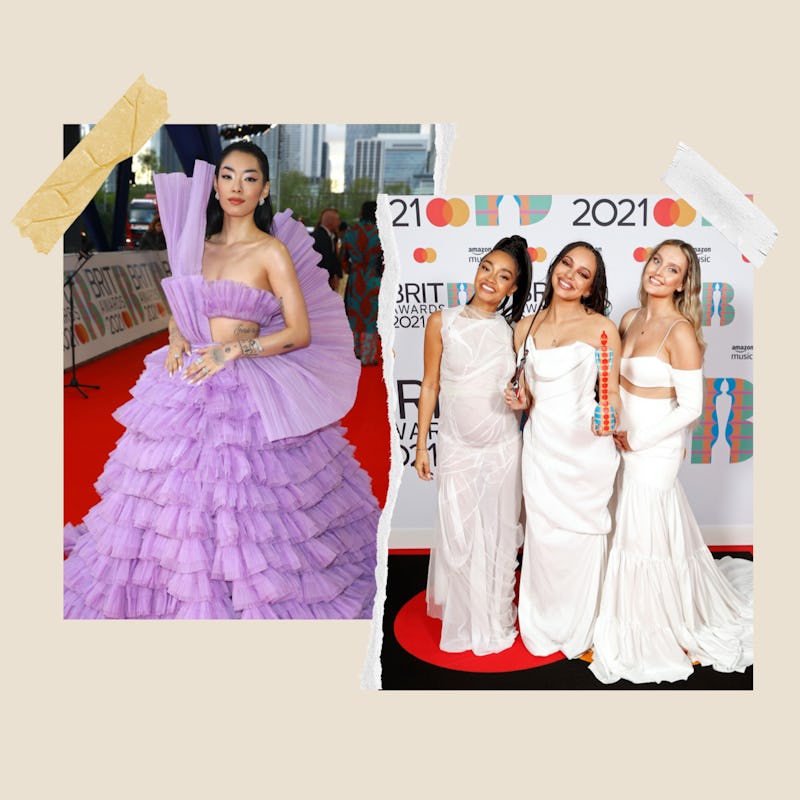 JMEnternational/Getty
The 2021 BRIT Awards showcased some excellent style moments, both on the red carpet and on stage. But there was a running theme of the night that was hard to ignore: bold monochrome dressing. Whether it was Little Mix's white dresses or Olly Murs' burgundy suit, there were plenty of bold sartorial moments. In fact, we can't stop thinking about all the monochromatic looks at the BRITs this year, so much so that we had to put together a little edit of the very best.
It's almost as if all of this year's hottest stars got together and planned it; from their red carpet appearances right through to the event itself, block colours were on show everywhere. Some stars kept it simple with stripped back white hues (Little Mix and Taylor Swift, we're looking at you), whereas others like Raye and Mabel opted for vibrant brights in hot pinks and lime greens.
Whichever way you slice it, the guests were loving the trend of wearing one colour from head to toe. Sheer and understated was out, making room for bold, bright looks that are sure to put a smile on your face. Here are nine of the very best looks.