9 Major Moments From The 2021 BRIT Awards You May Have Missed
Including Olivia Rodrigo's handwritten letters for celebrity guests.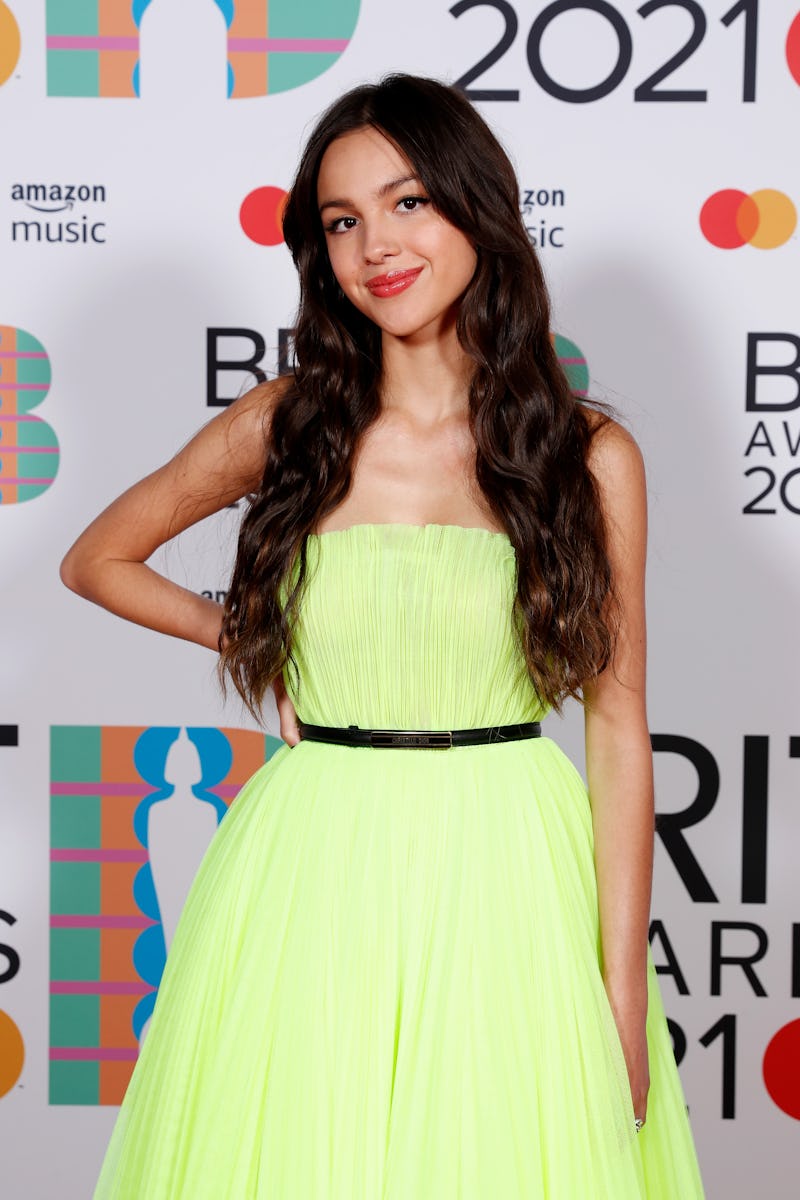 JMEnternational/Getty Images Entertainment/Getty Images
The 2021 BRIT Awards were full of surprises, not least of all a real, live audience. The first IRL event in over a year saw 4,000 maskless attendees – an audience of key workers, no less – gathered at the O2 to watch the ceremony, hosted by the one and only Jack Whitehall.
It was a big night for female acts, with the Global Icon, Rising Star, Breakthrough Artist, British Group, and Album Of The Year Awards all being won my women. Taylor Swift and Griff were awarded the Global Icon and Rising Star prizes respectively, while Arlo Parks was named Breakthrough Artist of the year. The British Group gong went to Little Mix, while Dua Lipa picked up the Mastercard Album Of The Year award for Future Nostalgia, and Haim took home the International Group prize.
Of course, there were brilliant performances too. Years & Years' Olly Alexander performed the Pet Shop Boys hit "It's A Sin" in a breathtaking duet with Elton John. (The same song inspired the title of Russell T Davies's gut-wrenching Channel 4 drama set during the AIDS crisis in '80s London, which Alexander starred in last year.)
Jack Whitehall was on top form, too. Its hard to pick his best bit, but his "this arena has been emptier than Piers Morgan's diary" gag, and the Nathan Evans sea shanty throwing shade on Olly Murs were definitely up there. Here are eight other major moments from the 2021 BRIT Awards you may have missed.