The 7 Best Under-$15 Beauty Products Of 2023
Your wallet — and skin, and hair — will thank you.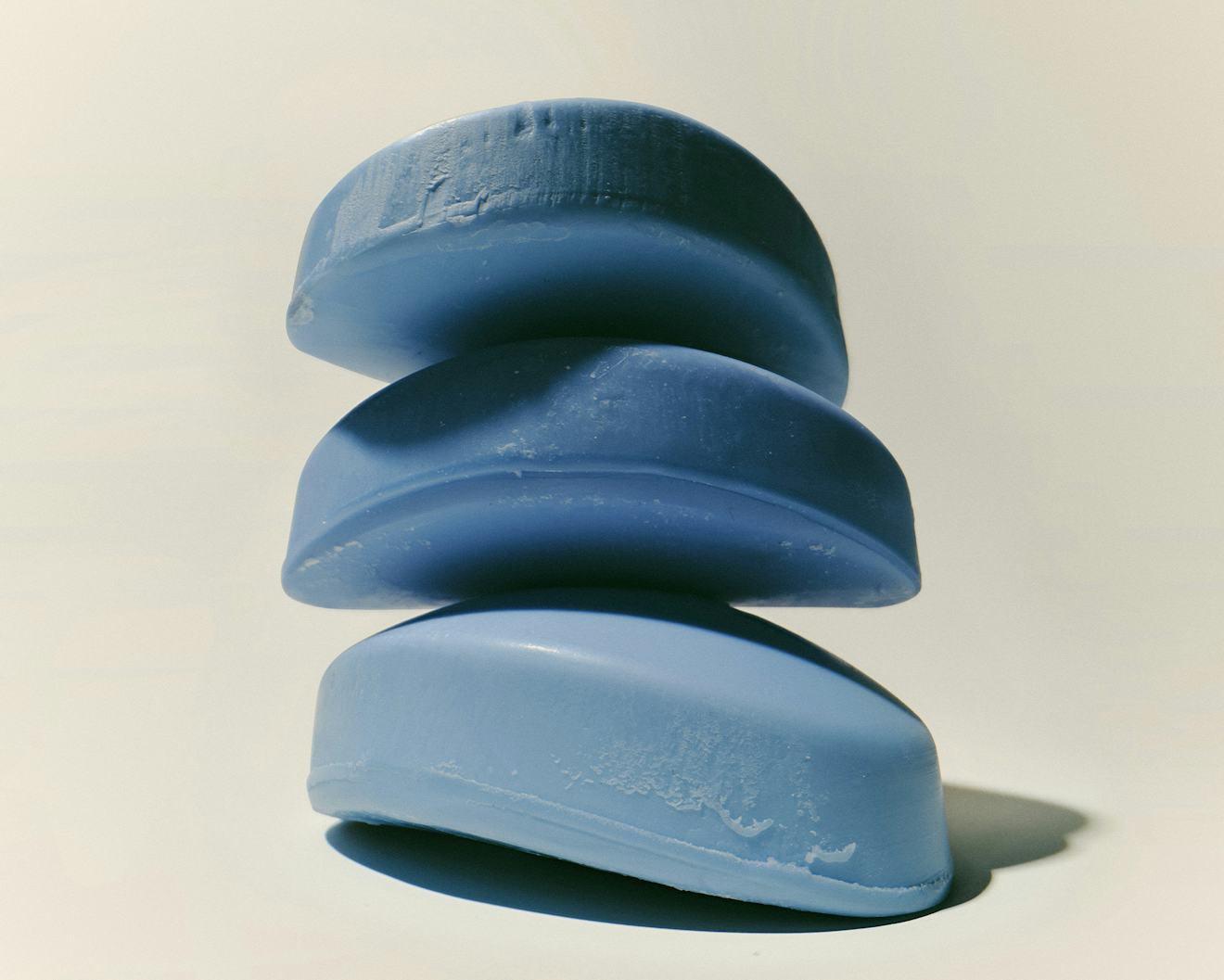 If you're still operating under the misconception that something needs to cost a lot in order to get results, then we're about to do your bank account a very big favor. There are some legitimately amazing beauty essentials out there that cost less than the going rate for a latte and a bagel with schmear (inflation coming down hard on our beloved breakfast routine). While there are so many fantastic, wallet-friendly picks to choose from, what makes the winners in this category stand out is that you don't necessarily feel like you are sacrificing the experience in the process of saving serious $$$. From packaging and texture to color payout, if you hadn't seen the receipt for many of these beauty buys, we're betting good money you wouldn't be able to tell these apart from their pricier counterparts. Ahead, Bustle's best under-$15 beauty products of 2023.
The Best TLC for Your Tats
Refresh your ink and make tattoos look brighter and more vibrant with this all-natural, hands-free balm stick from Mad Rabbit. Made with shea butter, sweet almond oil, cocoa butter, and calendula oil, this unscented, nourishing balm moisturizes and forms a protective barrier on the skin. As it hydrates, it helps restore the skin's natural barrier to make tattoos look revitalized and more dynamic — whether they're brand new or decades old. "The balm really brightens your tattoos, keeping them looking super pigmented all day," says BDG staffer Kelsey Stiegman.
The Drugstore Gem
Who knew cleansing your skin could be fun? Garnier's bouncy jelly cleanser makes deep cleaning your pores a sensorially delightful experience as it wipes away every last trace of makeup, excess sebum, dirt, and sunscreen. The combination of micelle and charcoal gently cleans and minimizes the appearance of visible pores without the need to rinse and with no residue left behind. "The jelly texture is really unique and it does an amazing job of removing all of my makeup, even waterproof mascara," says BDG staffer Kiara Brown. "Plus, the charcoal helps to purify my skin and leaves it feeling really clean and refreshed."
The Dry-Skin Solution
A lotion and body wash in one, this moisturizing body cleanser gently cleans the skin while providing all-day hydration. Dermatologist-tested and hypoallergenic, it's made with shea butter, sweet almond fragrance, sugar-derived surfactants, and a moisturizing complex that gives even the driest skin a hydrated feeling. "My skin is so sensitive to body cleansers that even many so-called 'hypoallergenic' ones often irritate me," says BDG staffer Chloe Foussianes. "That was not the case with this one, however, and it might be the most hydrating product I've found that doesn't bother my skin. Love!"
The Everyday Lip Treat
Hydrate lips while giving them a subtle glow with this dewy tinted balm from K-Beauty brand Innisfree. Available in four buildable, universally flattering shades, the Dewy Tint Lip Balm glides on smooth and hydrates lips all day, thanks to a formula packed with nourishing and comforting ceramides, hyaluronic acid, and camellia seed oil from Korea's famed Jeju Island. "As someone who is a matte lipstick lover, this balm got me to switch up my look," raves BDG staffer Dayna Lawrence. "It's very moisturizing and comfortable to wear. I would wear the lightest shade around my house and found myself grabbing the coral and red shades to go out. It adds the perfect amount of subtle color and shine — I haven't owned a better balm for this price point."
The Updo Essential
Even the most stylistically challenged can master an updo with this chic claw clip. Just twist your hair up and clip it in and voila — you've got a put-together 'do that stays put and your hair is out of your face. No flyaways, no loose strands, and no complicated tutorials trying to figure out how to get it to work. "This is the sturdiest claw clip I've ever used in my entire life," says Rachel Lapidos, BDG's senior beauty and lifestyle editor. "My hair does not fall out, which is a miracle for a claw clip. I wish it came in more colors and designs, but it's certainly chic and perfect for making a simple updo look even more sophisticated."
The DIY Spa Steal
An at-home pedicure that feels as luxurious as the salon, inside this box you'll find two sets of a four-step treatment to transform your poor, neglected feet — a salt soak to deodorize, sugar scrub to exfoliate, mud mask to smooth skin, and massage butter to moisturize, plus a nail file to shape your nails. "I am absolutely obsessed with this product," says BDG staffer Chelsea Szmania. "It smells great and I feel like I'm getting a spa pedicure without having to shell out the money for a salon to do it. A bonus is that there's enough product leftover from each step to put on your hands and elbows — my notoriously dry and cracked elbows felt so soft after."
The Updated Classic
Dove adds aromatherapy to its iconic bar soap, infusing a calming blue chamomile and oat scent to help you unwind as you wash away the day. Made with a plant-based cleanser and the brand's famed ¼ moisturizing cream to nourish skin, it's a gentle everyday way to clean your face and body while also helping to soothe frazzled, stressed nerves. Bustle beauty writer Olivia Rose Rushing calls the scent "subtle, yet so soothing to the senses" and praises it for its newfound spot in her nighttime ritual. "My skin feels soft as cashmere after stepping out of the shower," she says. "It lathers to a really silky, creamy finish that isn't overly sudsy, but I do feel very clean and relaxed afterwards."
Photographs by Di-Chen Chen
Prop Stylist: Ada Victoria Ochoa Arce
Executive Beauty Director: Faith Xue
Photo Director: Alex Pollack
SVP Creative: Karen Hibbert