All Of Beyoncé's Best Fashion Moments From "Black Is King"
So many instantly iconic looks.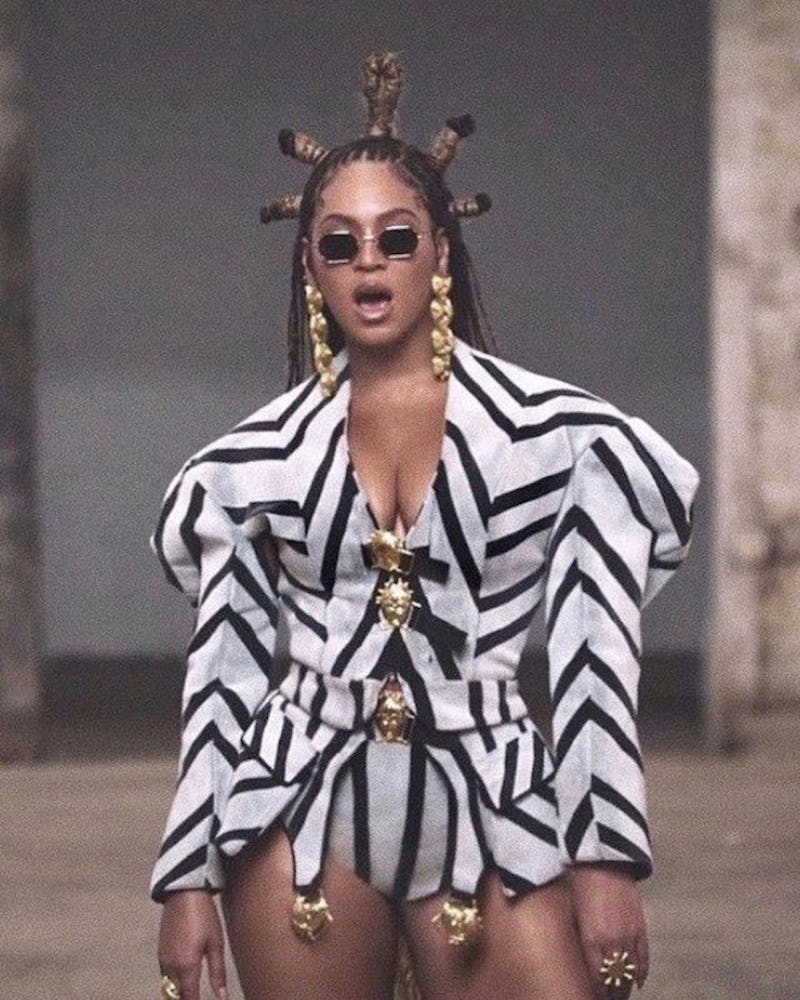 Parkwood Entertainment/Disney Plus
Last night, Beyoncé dropped Black Is King, the highly anticipated film companion to her album The Lion King: The Gift. And for most of the internet, it's basically been on repeat ever since. The superstar wrote, directed, and executive produced the film (now streaming on Disney+), which is an adaptation of The Lion King tale we've come to know and love. But her take provides a deeper dive into the story's African heritage, and in true Beyoncé form, the fashion in the film is truly next level.
"With this visual album, I wanted to present elements of Black history and African tradition, with a modern twist and a universal message, and what it truly means to find your self-identity and build a legacy," she wrote on Instagram ahead of the film's premiere. "I spent a lot of time exploring and absorbing the lessons of past generations and the rich history of different African customs. While working on this film, there were moments where I've felt overwhelmed, like many others on my creative team, but it was important to create a film that instills pride and knowledge."
Considering the global nature of the project — scenes were shot in the UK, the U.S., and several yet-to-be-named countries in Southern and Western Africa — it's no surprise that the film features a diverse set of designers from all corners of the globe. In partnership with her longtime stylist and personal wardrobe curator Zerina Akers, Beyoncé curated a fashion tour de force that you can't help but be completely hypnotized by.
Amid the string of costume changes are some of Queen Bey's sartorial staples, including several appearances from high-fashion fixtures like Balmain, Burberry, and Valentino. But she also placed special emphasis on highlighting designers from Africa and the diaspora. Below, we recap the stunning style moments from the film.