14 Black-Owned Hair Care Brands You'll Absolutely Love Supporting
There are many ways to support Black lives. One of them is intentionally buying from companies like these hair care businesses.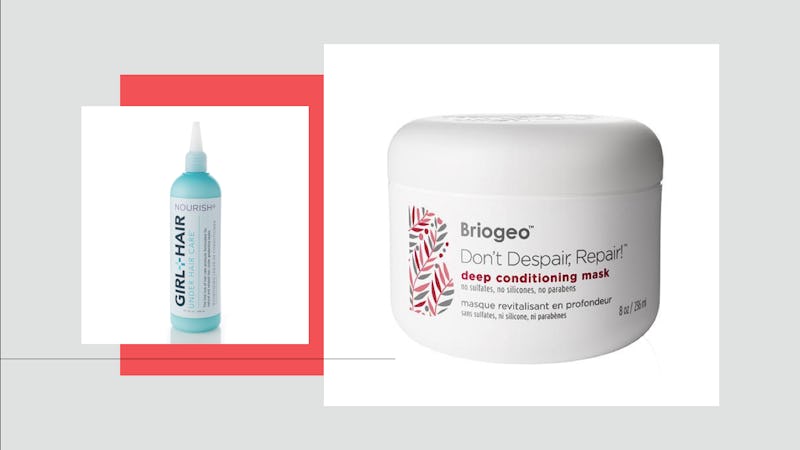 Signing petitions and posting to social media in support of the Black Lives Matter movement is important, but there's a lot more you can do to support the Black community. Making a conscious decision to spend money at Black-owned businesses is just one of the many other ways you can help Black lives.
Although many brands have publicly signaled support for Black lives in recent weeks, there's also a push for those same brands and retailers to go beyond social media posts. Uoma Beauty's Sharon Chuter's Pull Up For Change initiative has revealed that while some brands have publicly shown support for Black lives, not all have actively worked to include Black voices in their hiring practices. Chuter has called for transparency in company demographics as a means of holding those leaders accountable and enabling better economic opportunities for Black people.
Meanwhile, Aurora James, owner of brand Brother Vellies, began the 15% Pledge which spoke specifically to major retailers. James called on Sephora, Target, and others to promise 15% of their shelf space to Black-owned brands, a nod to the purchasing power of Black people in the United States.
The push for transparency and change that Chuter and James are calling for must continue, but you can also shift your own shopping habits and intentionally purchase from these 14 great Black-owned hair care brands.
We only include products that have been independently selected by Bustle's editorial team. However, we may receive a portion of sales if you purchase a product through a link in this article.