6 Swoon-Worthy Ear Piercing Ideas For 2021 To Try ASAP
*Adds to Pinterest board*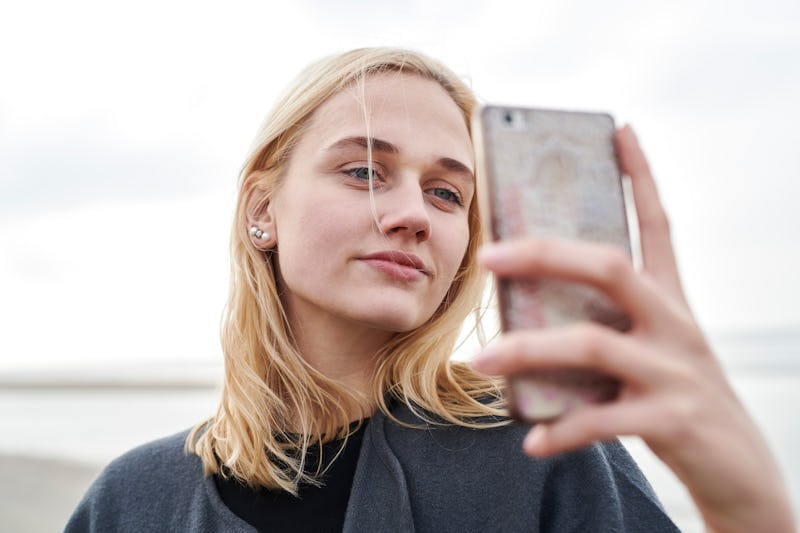 Getty Images/Westend61
Much like tattoos, piercings are another great bit of wearable art. Just look at Cardi B's gorgeous studs as proof. Plus, if you're wary of adding a permanent piece of body art with ink, piercings are the perfect option for a touch of edge. Not sure where to start? Experts are revealing ear piercing ideas for 2021 that go beyond your usual lobe or cartilage piercings and may just inspire your new spot to hang decorative jewels.
For the latest intel on what types of piercings will be popular in the new year, Bustle spoke with a slew of pros — like Brian Keith Thompson, celebrity piercer and owner of Body Electric Tattoo (and the person responsible for those Cardi B dermals), piercing artist Cassi Lopez-March of So Gold Studios in Brooklyn, and Megan Milchman, head studio nurse for Rowan Piercing Studio — who all see a wide range of trends popping up. The general theme? More is more.
From constellation-themed piercings to mismatched studs, there are several (really cute) options to mull over and add to your piercing Pinterest board. Whether you're adding to your collection or booking your very first appointment, here are six ear piercing ideas for 2021 to serve as your inspiration.