8 Easy Halloween Makeup Ideas, Straight From Professional Makeup Artists
Who doesn't want to be a Spice Girl?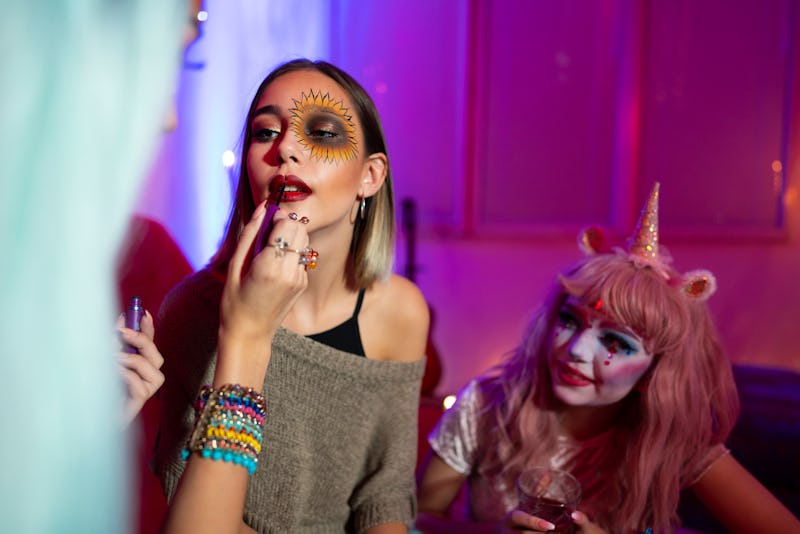 SrdjanPav/E+/Getty Images
Halloween is here, and regardless of what your plans are for the spooky holiday, you may still be scrambling with a costume that's not quite as solidified as your evening plans. Good news, though — Bustle reached out to professional makeup artists for some Halloween makeup looks you can achieve all on your own.
Honestly, Halloween makeup can be a bit daunting. From liquid latex to fake blood to contacts, a lot that goes into creating the more intricate looks. But luckily, plenty of costume ideas don't require an arsenal of FX makeup — instead, you can opt for non-gory costumes that allow you to utilize products you have at home and never step foot inside a Halloween shop. (If you do want something a bit spookier, however, great scary Halloween makeup tutorials are out there for those looking to delve into the bloodier bits of the holiday.)
If you've been searching for the perfect costume idea or if you've already got a concept in mind and just need some guidance on how to do your makeup, these eight Halloween looks from professional makeup artists may be just what you've been looking for.