Etro Staged A Socially Distanced Fashion Show During Quarantine
The runway looks very different in the coronavirus era.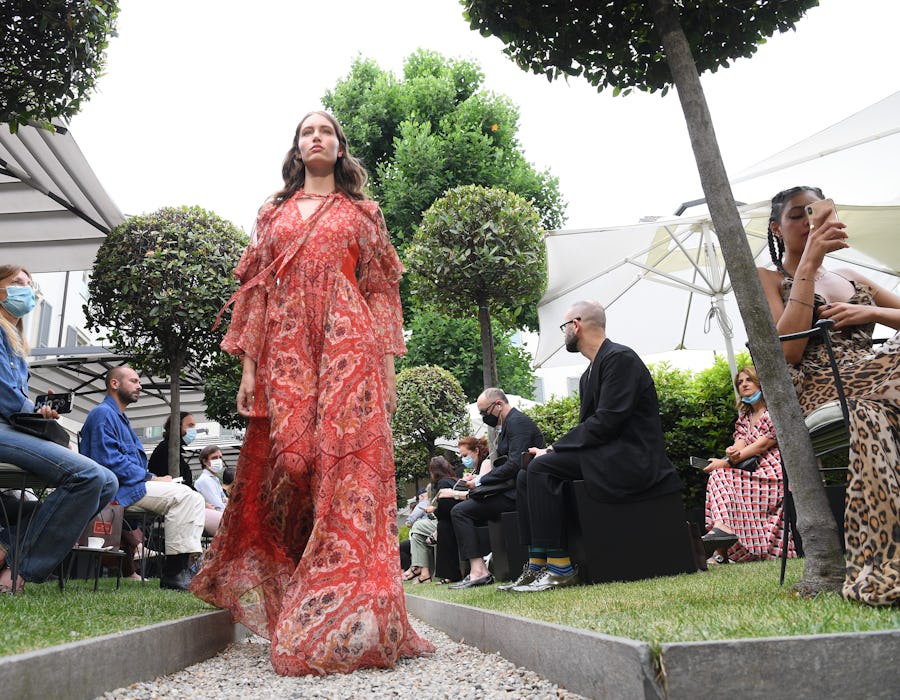 Daniele Venturelli/Getty Images Entertainment/Getty Images
Remember fashion shows, pre-Covid? Industry insiders and influencers would jostle for a spot at one of the most elite events of the season. The shows only lasted about 15 minutes, but the inspiration you gleaned from sitting en masse, shoulder-to-shoulder, as you watched models breeze by in the latest collections was immeasurable. And though many designers will continue to show their offerings virtually, the experience just isn't the same on a screen that fits into your pocket.
On Wednesday July 15, Etro decided to eschew the virtual trend and host an in-person, socially-distanced fashion show for their Spring 2021 Menswear collection.
While guests were not required to wear face masks (though many chose to anyway), they were all seated in an outdoor venue more than six feet apart from any neighboring viewer. It was one of the first fashion shows to be held in-person since the pandemic forced most of the world into lockdown.
While it's unclear how many other designers will follow suit as the Spring 2021 Womenswear shows rapidly approach in September/October, it's being reported that Jacquemus, Dior, and Valentino are considering that same approach.
Ahead, find pics from the Etro runway and get your first look at what fashion shows may look like post-coronavirus.