Feelunique Are Letting You Decide Which Brands Are Up To 25% Off This Black Friday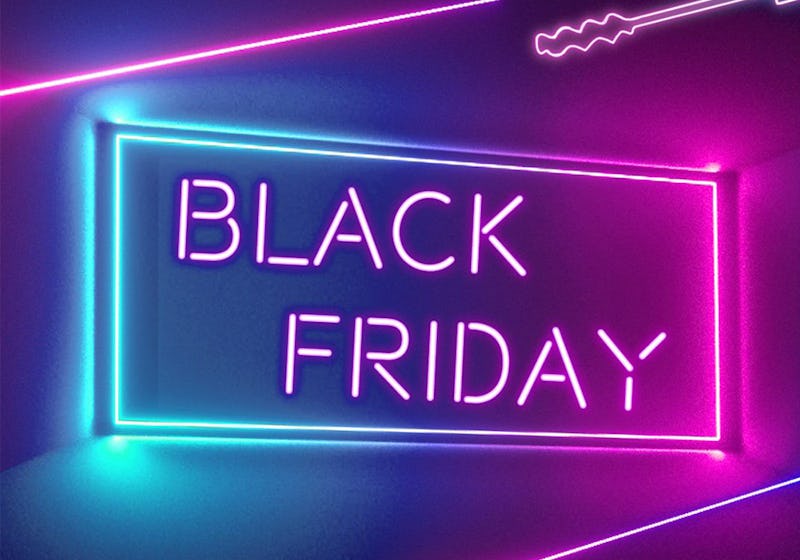 Feelunique
I'd just like us all to join hands for a moment of silence to mark the death of our bank accounts, as the Black Friday bonanza is well and truly upon us. With many brands rolling out deals a week early spanning everything from homeware to fashion, there's one online beauty retailer whose deals I've been waiting for with bated breath. The day has finally come and Feelunique's Black Friday offers have landed, so it's time to officially say goodbye to that rent money.
Spanning make-up, skincare, electricals and fragrances, the sale is quite frankly overwhelming and I spent way too much time curating the highlights from their Black Friday madness below. There's a whole range of things on offer online, which is glorious but also terrifying. Although high street ranges like NYX, Bourjois, and L'Oréal are all seeing major price hikes, it's the mid-range and luxury stuff you really want to stock up on. They've slashed prices on a lot of signature products from Urban Decay including their setting spray, Vice lipsticks, mascaras and more by up 40 percent, though sadly their Naked palettes have avoided the bargain rush. Yves Saint Laurent have also joined the fray and it's bringing a little tear to my eye.
Cult favourites popular with the beauty guru crowd have also gone on sale, so there's Asian skincare legend DHC, hair stylers from ghd and even an exclusive Anastasia Beverly Hills highlighter kit tucked away on the site. (The good stuff's is sometimes hidden, so it's worth doing a little dig.)
The site is doing a bunch of things around Black Friday beyond the general onsite price slash, as they're also introducing a set of lightning deals on special products which last for just one day. If you're exceptionally savvy, you can head over to the site as they've released a schedule of upcoming sale products and can set your timer accordingly if it's something you're dying to get your hands on.
If you spend over £100, you can also snag a free bag full of Black Friday bits from NARS, Elizabeth Arden, Elemis, and more. NGL, it's going to be dangerously easy to hit that threshold.
With literally hundreds of products on offer, I've done a bit of digging and put together a gallery of highlights below. Race you to the last ABH highlighter palette.