Fenty's New Skin Tint Is The Perfect Spring Base
Plus, four more new beauty goodies out this week.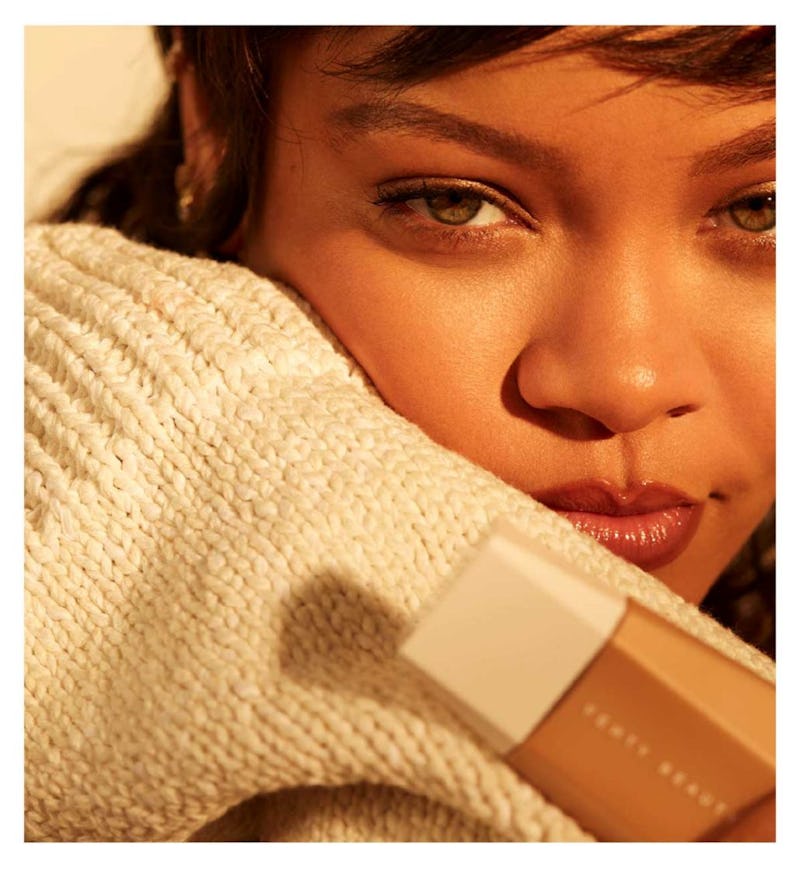 Fenty
This week it has really felt like spring. With a short heat wave and blossoms on the trees, we're officially moving out of winter and into the longer days. Right around the corner also is the new promise of lockdown relaxing as April and May arrive, and with that comes new opportunities for seeing friends again and getting out of the house. Want to ease yourself into wearing full-on makeup again for the occasion? Fenty's new skin tint is the perfect spring base, and is ideal for post-lockdown get togethers.
The blurring base is light enough not to bother skin that's grown used to feeling bare, but still offers a fair level of coverage and a long wear. I'm very excited to try it, especially as it promises to work well when layered onto skincare and a primer.
As well as Fenty Beauty's new offering, I will also be wearing VIEVE's gorgeous new eye wands this spring, which are also super subtle but still give eyes a little boost.
Also out this week is a new haircare range for blondes, some skincare boosters by PSA Skincare, and Rituals' divine new shower range that smells amazing. You can read more about everything below.