Ouai's New Handcare Products Will Upgrade Your Sink Game
Plus, four more new beauty products out this week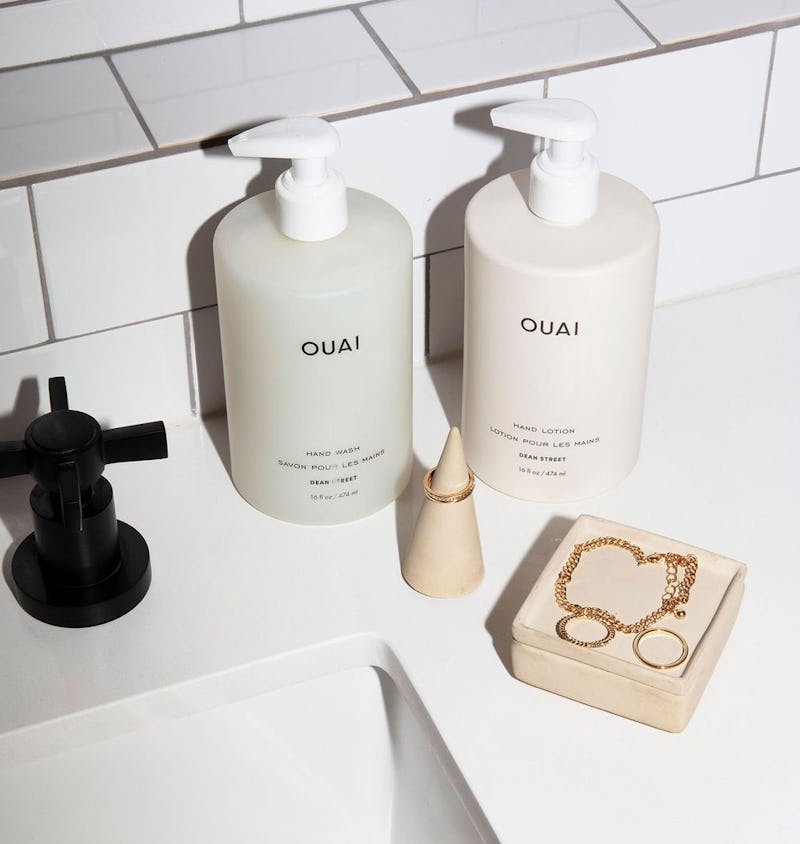 There's something about boujee hand washes that really get me feeling all excited. Nothing seems more grown up than having a chic set to wash your mitts with in the bathroom for yourself and for guests (once they're allowed back inside your house, of course). If there's one thing that speaks to this, it's Aesop's hand wash success story. But there's a new cool kid on the block these days, which has finally landed in the UK after months of anticipation. Ouai's new handcare products will upgrade your bathroom, as well as your Instagram game.
I've been seeing the hand wash and hand cream floating around the brand's Instagram for months now, and it's finally available to buy over here. If you're excited to have people over again later this year when lockdown restrictions lift, I fully condone getting prepped by treating yourself to a Ouai set. It is after all, just good hygiene.
If that doesn't take your fancy, there's plenty more newness out this week, including some great makeup bits from Charlotte Tilbury and Pat McGrath Labs, as well as a super fruity hair line to check out and also CeraVe's long-awaited hyaluronic acid serum. Read more about each new product below.