The Friends Of Glossier Summer Sale Is Back
And here's the discount code.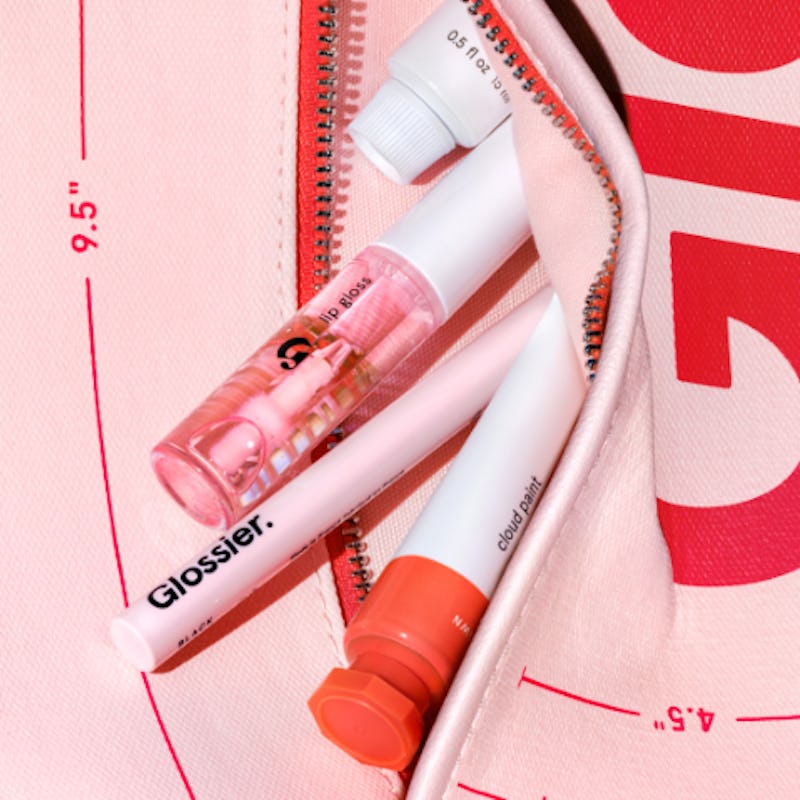 It's very rare for the internet's favourite beauty brand to do a sale but when it does, it's a major event. Glossier's Friends of Glossier summer sale is back for a second year after the frenzy of last year's sale. Beauty fans no doubt remember that the previous Friends of Glossier Sale began in a surprising but slightly chaotic way when a discount code accidentally leaked online.
This resulted in a horde of fans rapidly adding everything on their wishlists to cart while the code was live. Of course, Glossier turned it off after two hours, but the brand loved the excitement the event caused and wanted to replicate it again so, the real Friends of Glossier summer sale was born.
Now to start the summer off right, all of Glossier's skincare, makeup, body, and fragrance products will be 20% off online and in-store from May 26 to May 31. That's not all, five limited-edition sets will also be available exclusively for the duration of the sale. First up there's the Base, Bronze + Bag Set featuring the Beauty Bag, Perfecting Skin Tint, Stretch Concealer and Solar Paint all for £60, reduced from £75.
There's also the Summer Fresh Set with the Beauty Bag, the Milky Jelly Cleanser, Priming Moisturizer and Futuredew for £62.40 down from £78.
Glossier fans can also snap up the It's All in the Bag Set featuring the Beauty Bag, Cloud Paint, Boy Brow, Lash Slick, and Balm Dotcom for £59 from £74,
Or grab Full Eye Set with Boy Brow, Pro Tip, Skywash and Lash Slick at £41.60 from £52 for an eye overhaul.
Last but not least is the Lip Finish Trio that includes the Lip Gloss, Generation G and Ultralip for £18 down from £35.
If you're not in the market for a set, there's still plenty of great options for individual purchases. If all things floral are your spring/summer vibe, then add new Lavender Balm Dotcom, £10, to your cart. Or maybe you're looking to stock up on classics such as the Boy Brow, £14, or the Milk Jelly Cleanser, £8. The most important thing is to remember to set your alarms tomorrow and to enter the code "FOG22" at checkout so that you can live your best beauty life.