Glossier's New Face Wash Is Perfect For Spring Cleaning Your Skin
Say hello to your new favorite cleanser.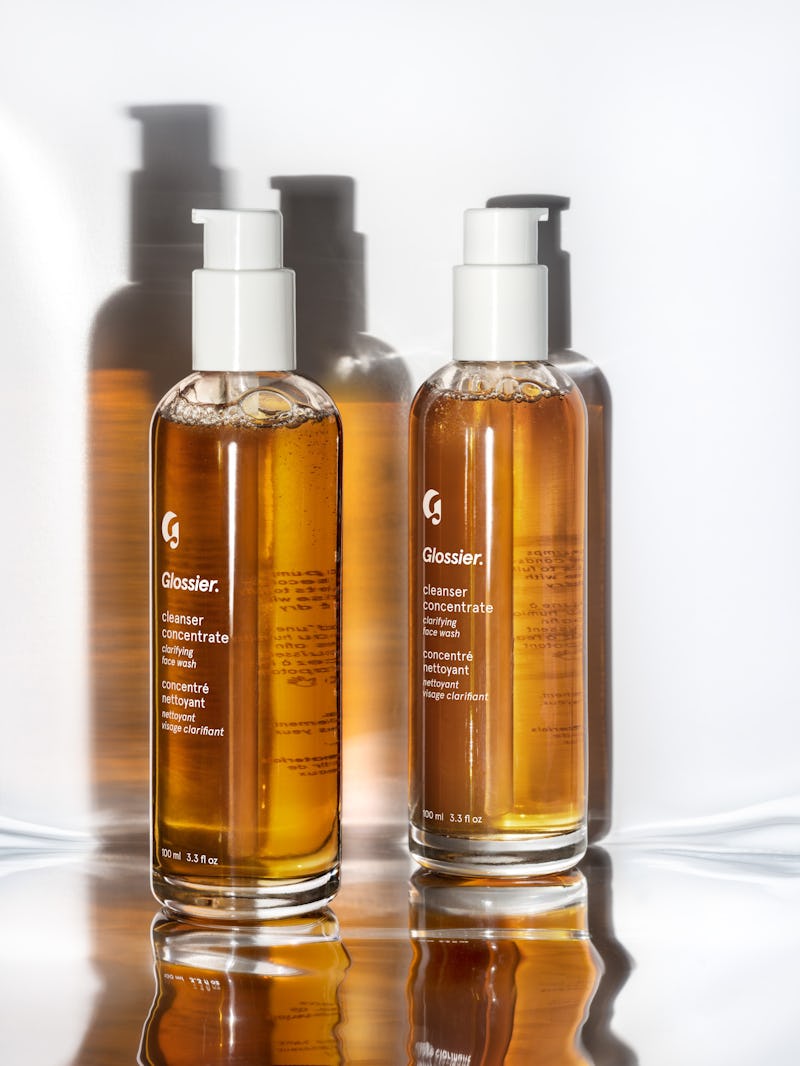 Reed Redman/Glossier
A Glossier launch is always exciting, but the brand's latest drop couldn't be more perfectly timed. Since seasonal changes can wreak havoc on your skin, you may have already been thinking about switching up your routine. So if you're currently in the market for a new face wash, the new Glossier Cleanser Concentrate might have your name written all over it.
The new wash works its magic in 60 seconds and is packed with plant-powered ingredients that send dirt and dead skin cells down the drain, leaving your skin optimally primed for the rest of your lotions and potions. You'll also find antioxidant-rich grape extract, amino acid surfactants that create a soft lather, and a blend of lactic and malic acid for gentle exfoliation. Added to this powerful mix of ingredients are calendula and chamomile flower water to keep skin hydrated and plump, as well as passion fruit extract for more antioxidant protection from free radicals (because you can never have too much of a good thing).
The end result is a powerful cleanser that exfoliates to reveal smoother skin, cleans deeps inside pores, and gives you an overall brighter complexion. There's really not much more you can ask for.
If you're a fan of the Milky Jelly Cleanser, but want to try something that'll give you an even deeper clean, this is for you. The Glossier Cleanser Concentrate is available now on the brand's website.