Here's How To Get A FREE Lash Or Brow Serum From Ulta This February
From January 29 through February 11, Ulta is offering a BOGO deal on Grande Cosmetics' two most popular products.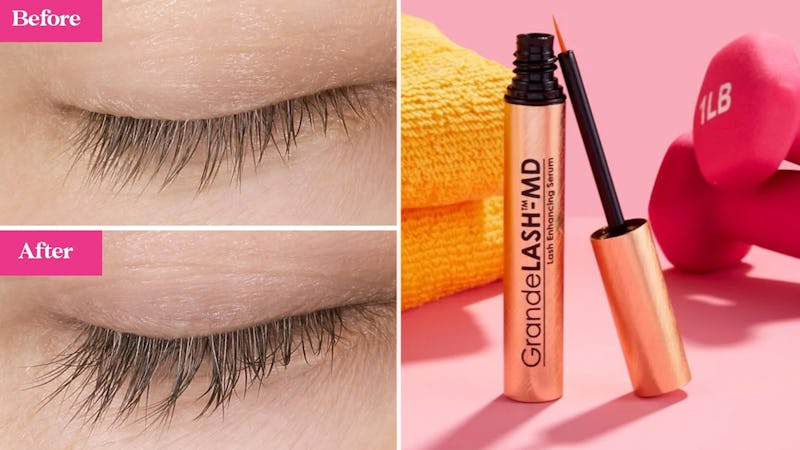 We may receive a portion of sales if you purchase a product through a link in this article.
If you're entering February with lashes that feel more brittle than usual — or with brows that are looking a bit sparse — we've got some good news. From January 29 through February 11, Grande Cosmetics will be offering a buy one, get one free deal on their cult-favorite brow and lash serums when you purchase them through Ulta.
To learn more about the best-selling products — and to find out how exactly you can snag this deal — keep reading.
About The Products
Grande Cosmetics' GrandeLASH-MD Lash Enhancing Serum was the brand's first-ever product, and to this day, it remains their most popular. Why? Well, beyond the fact that it promotes the appearance of thicker, stronger lashes — and who doesn't want that? — it's also beloved by celebrities, safe for everyone to use (that includes contact lens wearers and people with lash extensions), and made with ingredients that experts say really are beneficial when it comes to lash health, such as hyaluronic acid and peptides. Other key ingredients in the lash-boosting formula include amino acids, vitamin E, and glycerin.
GrandeBROW, the brand's ancillary brow serum, works very similarly with its blend of nutrients and nourishing ingredients that work to support healthy brow hairs — though it is important to remember that no product is going to magically make you grow Lily Collins-esque eyebrows overnight. However, you will find that your brow hairs feel a lot softer and healthier, and by keeping them nourished and strong, they're less likely to fall out, which is how these serums technically can make your brows appear thicker and fuller.
About The BOGO Deal
Okay, so let's talk about this buy one get one deal, shall we? It's pretty simple: From January 29 through February 11, when you purchase the travel size of GrandeLASH-MD, or the travel size of GrandeBROW, you'll get a bonus product. For free. Pretty amazing, right?
To celebrate National Lash Day (which is apparently a real holiday, by the way), it's possible that Ulta may have another amazing deal up their sleeves — so be sure to check back here for an update on February 19.
This article was originally published on