Halle Berry Debuted Super Chic Micro Bangs At The Oscars
It's a completely new look.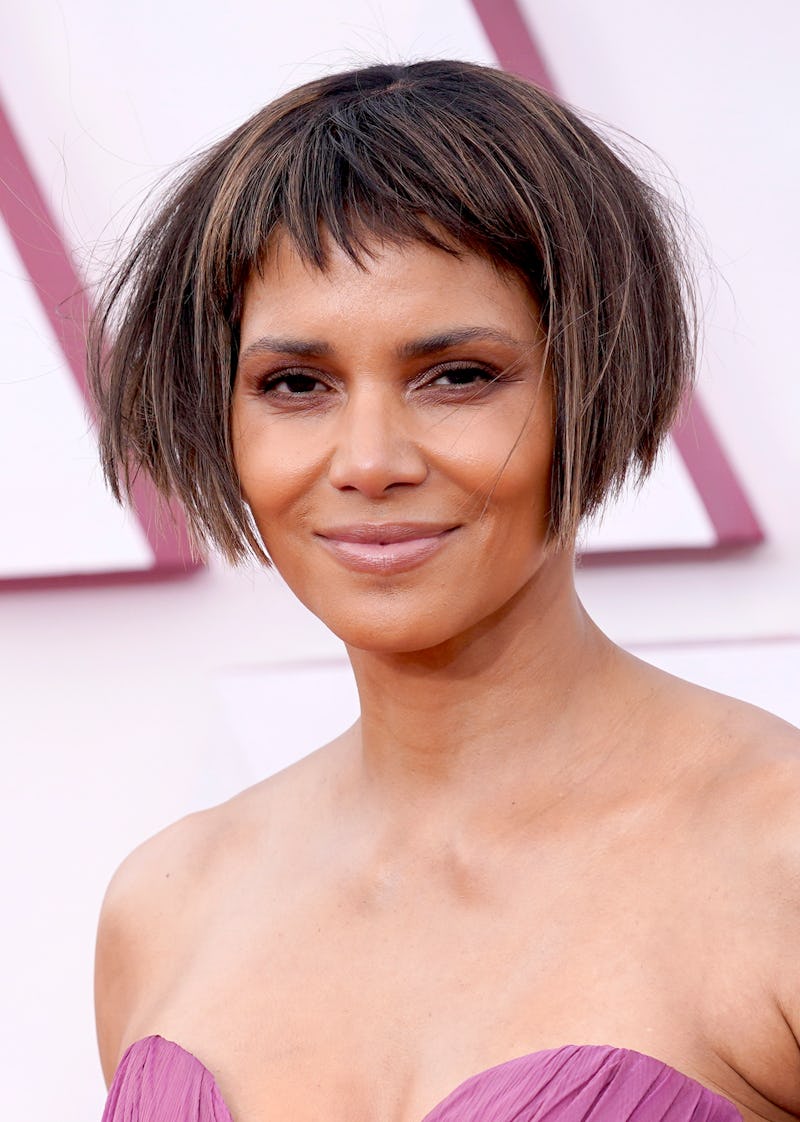 Pool/Getty Images Entertainment/Getty Images
Never one to disappoint on the red carpet, Halle Berry showed off new micro bangs at the 2021 Oscars and she couldn't have looked more chic. The actor — who was the first Black woman to win the Best Actress category — is a presenter this year, but she still pulled out all the stops when it came to her look.
And who could be surprised? From her memorable dresses to her iconic pixie cut days, she's known for serving some of the best red carpet moments of all time. Berry is a fixture on the Oscars red carpet and turns heads pretty much every time she hits the scene.
Though the drastically different cut came as a surprise, the actor did give her fans a hint that a major hair change was coming. Moments before the show began, Berry took to her Instagram stories and shared a snap showing pieces of her locks on the floor.
Prior to this evening, the actor's hair was past her shoulders and she sported wavy blonde highlights. Her new blunt bob — which is slightly angled and hits above her chin — is a bit darker, but some subtle highlighting remains. It's paired with a choppy micro fringe that sits well above her eyebrows. The texture lends to the edginess of the style. It's quite a hard look to pull off, but if anyone can do it, it's the one and only Halle Berry.