20 Glamorous Holiday Party Outfits That Give *Opulence*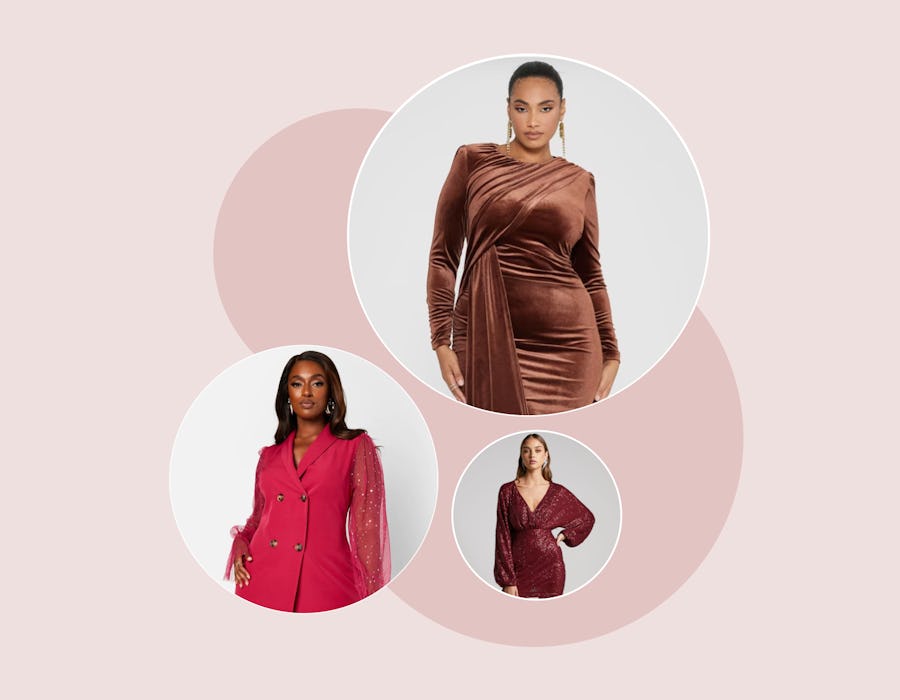 Courtesy of Retailers
We may receive a portion of sales if you purchase a product through a link in this article.
I'm a sucker for putting on a dressy outfit and drowning myself in free champagne — so, naturally, I love a good holiday party (or any occasion that gets me out of my work-from-home sweatpants, really). Plus, busting out my sparkliest dress and my most luxurious faux furs always helps to alleviate the SAD season feels, if only for the evening.
From the numerous holiday parties on your Google calendar — both corporate and otherwise — to the ever-taxing role of professional plus-one, you need at least three to five festive outfits in the rotation. And if you plan on taking pics at each event (which you absolutely will, let's be honest) the 'fits must be worthy of at best, a stand-alone IG post, at worst, the company newsletter. Sorry to say, a boring little black dress just won't do.
But because holiday fashion is glamorous by definition, it's easy to pull out an A+ look with minimal effort. With jewel tone color palettes, details like fur and fringe, and sequins acting as a holiday neutral, there are plenty of glitzy options to shop.
Right here, you can take a look through the chicest outfits perfect for any holiday party — sequin pants, velvet dresses, and more.
This article was originally published on