How To Get Your Hands On The Gucci x Adidas Collab In The UK
It's not as easy as you think.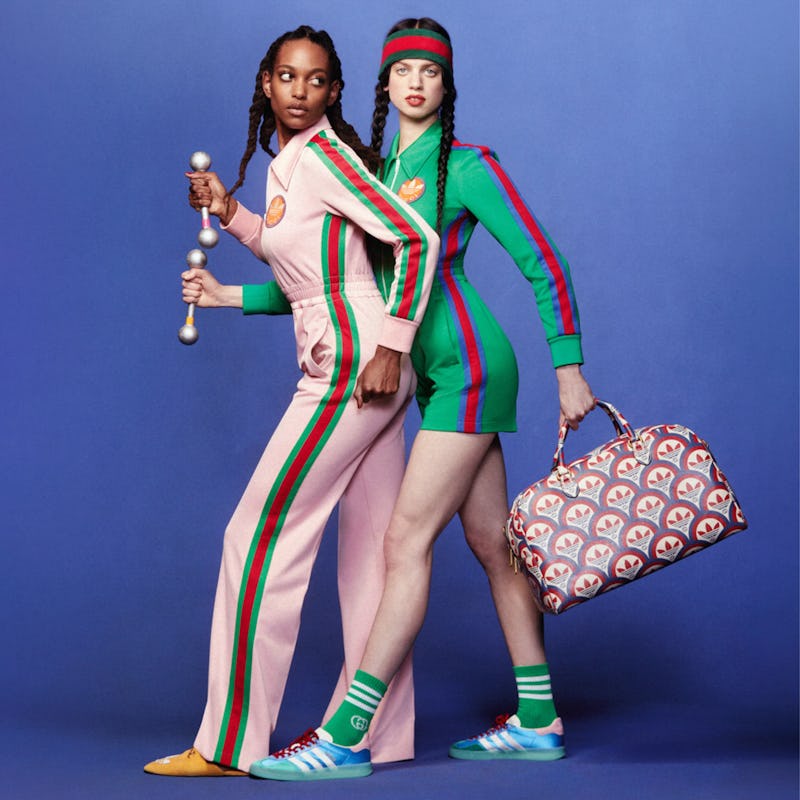 adidas
The time has come – the Gucci x Adidas crossover has officially dropped. Comprised of over 60 items, the collection sees the three line motif of Gucci and Adidas combine to produce some seriously glam athleisure wear. But getting your hands on such a coveted collaboration isn't so easy, so here's how to buy the Gucci x Adidas collection in the UK.
Both brands have made their partnership available online, but it's not a simple scroll and click process. Through Adidas, you can access the collection via the brand's Confirmed app which is specifically built to give customers an equal opportunity to buy premium and exclusive collections – think Yeezys and Prada. Confirmed is a separate entity from the usual Adidas app, catering only to high-profile releases.
According to The Sole Supplier, these collections are available through a raffle that's totally random so everyone gets an equal opportunity to buy sought-after drops. You can also sign up for release reminders on certain items for when they're back in stock.
As for Gucci, you can access the collection online through their website. But to actually shop the collection, you need to sign up to My Gucci. Described by the brand as "a streamlined shopping experience", it's essentially your typical account log in for any online store where you can have "exclusive early access" to curated collections and crossovers including Gucci x Adidas. You can also shop the collection in selected stores, according to Vogue.
With items ranging in price from £155 to £2,430, the first drop of the Gucci x Adidas crossover is expected to sell out fast. And if Gucci's previous partnership with The North Face is anything to go buy, you can expect certain apps and sites to crash from the sheer popularity of the collection. So if you're after the highly sought-after Gazelle sneakers or an array of duffel bags, you better get online quick to snap up this collab.