Iris Law's Skunk Mullet Is Not For The Faint-Hearted
The model and actor loves an experimental 'do.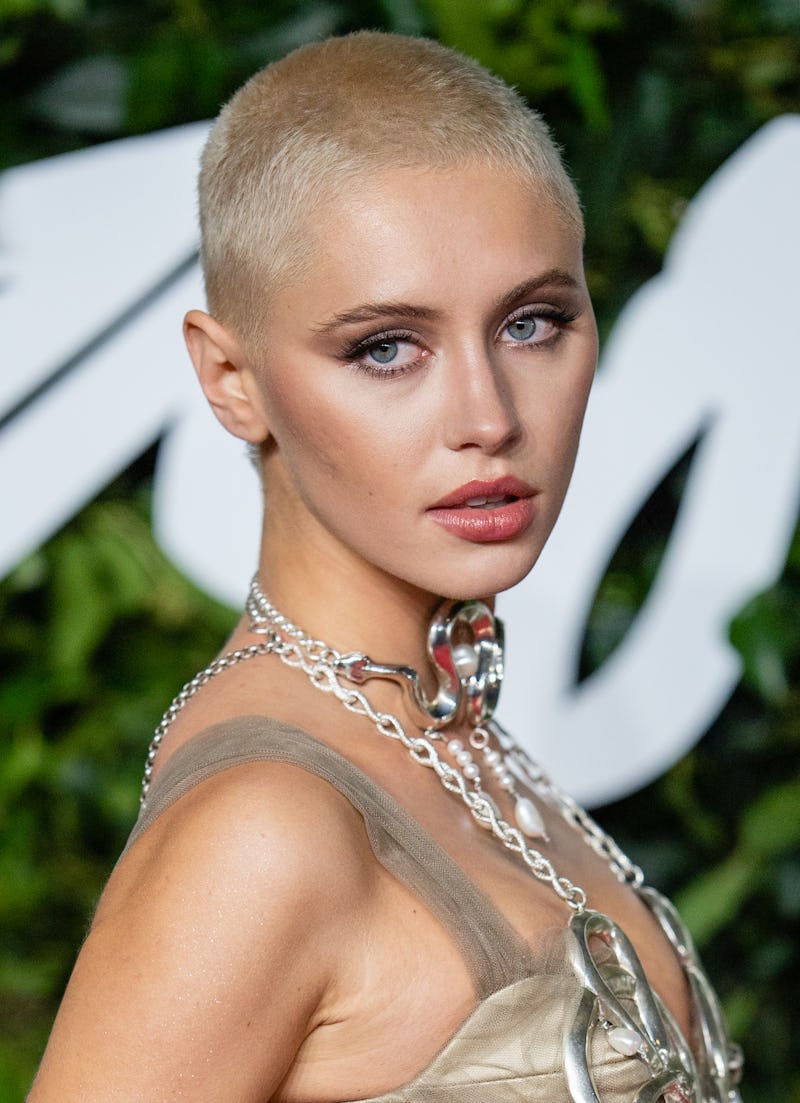 Samir Hussein/WireImage/Getty Images
Never one to shy away from daring fashion and beauty trends, model and actor Iris Law turned heads with her latest hairstyle at the London premiere for upcoming series Pistol on May 23. Celebrity hairstylist Rio Sreedharan completely revamped Law's signature blonde pixie into a style that he refers to as a "punk mullet". Law portrays Soo Catwoman in the series, a 1970s punk icon known for her catwoman hairstyle. It consisted of a blonde buzz cut with two flared pieces at the side, dyed black to look like cat ears.
Wanting to create a bold hairstyle of her own, the actor and the hairstylist both collaborated on recreating a mullet with a twist. "We decided we were going to make the look punk," Sreedharan told us. "I used black hair dye to colour the tips of her fringe and then I glued some wefts of black hair extensions in the back to add length." Law certainly pulled the look off and it appears she's inspiring others to give it a go. According to a report by Lookfantastic, Google searches for "Iris Law hair" shot up by a staggering 170% after her appearance at the Pistol premiere.
Thanks to the internet's favourite couple Kourtney and Travis and pop star Miley Cyrus, we have seen a revival of the punk grunge aesthetic in recent months. Now it seems us mere mortals want in. Lookfantastic reports that over the past year, Google searches for "mullets" have risen by 20% and, in the past month alone, there have been 38,000 searches for the hairstyle. We've also seen an increase in celebrities such as Jennifer Lopez and Lily Collins rocking its slightly more achievable cousin, the shag hairstyle of the same era.
As Law continues to promote her upcoming series, fashion's latest muse will no doubt sport more daring hairstyles on the red carpet. Sreedharan explains why: "Iris has a strong look and great features that allows her to pull off most looks. She's very creative and loves pushing boundaries."