10 Latinx-Owned Fashion Brands To Support Today & Always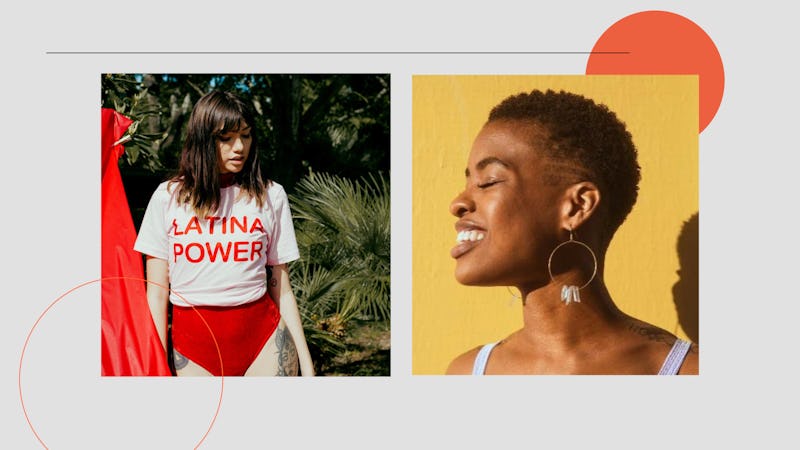 Wondering where you can snag some serious style points and support Latinx-owned businesses all at the same time? Well, you've come to the right place because I, a proud multicultural Latina and a self-proclaimed brand snob, am here to guide you through your search.
But first, time for a little history lesson. In case you didn't already know, it just so happens to be Latinx Heritage Month, which takes place every year from September 15 to October 15. The official U.S. government-sanctioned event is technically still called Hispanic Heritage Month, but due to the problematic history of the term "Hispanic" — it centers Spanish colonizers instead of the Indigenous communities they ransacked — many in the community are now calling it Latinx Heritage Month. This special moment is intended to celebrate the cultural diversity of Latinx people and all of our contributions to society — from fashion, entertainment, activism, politics, and beyond.
Naturally, it's a great time to shop from Latinx-owned businesses, especially since so many of them have been disproportionately affected by the economic effects of the ongoing coronavirus pandemic. But really, it's probably best to bookmark this story and make an effort to shop from these stellar brands year-round (the holiday gifting season is just around the corner after all).
Below, I've scoured the market for some of my favorite Latinx-owned fashion brands. From playful tees to luxe swimsuits to head-turning footwear, you're guaranteed to find a few items that instantly give you that unmistakable add-to-cart heart flutter.