16 Luxury Gifts To Treat Yourself Or Your Loved Ones This Year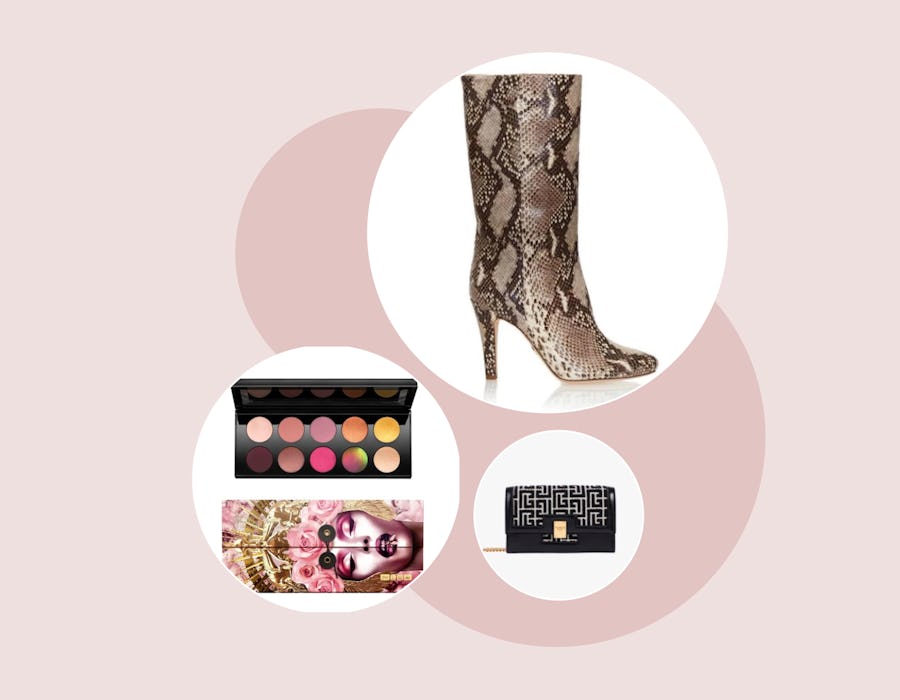 There's no better time than the holiday season to indulge a bit — especially after a rough year. If you've been playing it safe with your spending habits lately, no one is going to fault you for finally taking the plunge and investing in that designer piece you've been eyeing for months. And there are so many covetable luxury gifts this season, perfect for treating yourself or your family.
The number one strategy to remember when you're shopping for luxury gifts? You need to be armed with a plan. You've got to have a clear idea of what you're looking for, otherwise it's easy to get distracted by all the splashy logos and high-end fixings. Identifying one or two big-ticket items that you're willing to splurge on will help you stay focused, and you'll be less likely to be afraid of your credit card bill come January.
That's where this luxury gift guide enters the picture. Scroll down for the best luxury finds this season, all of which have a unique value to offer. From stiletto heels that will turn all the heads to skincare that will render the rest of your beauty cabinet virtually obsolete, there's a luxe gift for everyone on your shopping list — even if your list is just yourself (hey, this is a no judgement zone).
Below, find the must-have luxury gifts for holiday 2020. You can reference this list when shopping for others, or send it over to some loved ones who might need a few gift giving hints.
We only include products that have been independently selected by Bustle's editorial team. However, we may receive a portion of sales if you purchase a product through a link in this article.
This article was originally published on