15 Dreamy Ocean Tattoo Ideas If You're An Actual Mermaid Inside
From seashells to sea animals.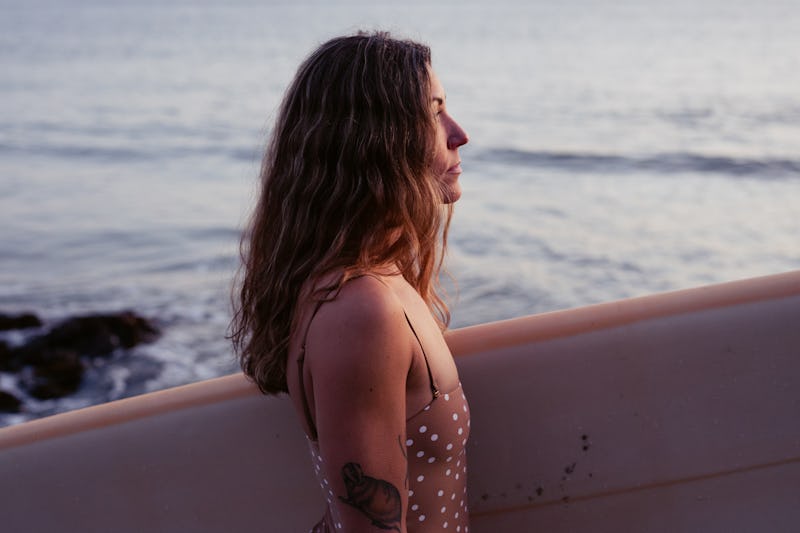 Getty Images/Cavan Images
When it comes to finding inspiration for tattoos, it's easy to spend hours upon hours scrolling through Instagram and Pinterest boards to figure out your next (or your very first) bit of body art. These are great spots to find ideas, but if you already have an inkling (no pun intended) of what you want, it's time to narrow things down. For those who love the beach or an adventure on the water, an ocean tattoo could be the way to go.
One of the most popular trends in ink right now is the micro tattoo, and you can opt for an ocean-inspired design within that category — think small, single-line waves. But if you're looking for an ocean tattoo that's a bit different, know that you don't have to go with a literal art piece. From marine-based animals like an octopus or sea otter to symbols like seashells, there's more than one way to get a water-themed tattoo.
If you've been on the hunt for the perfect sea-inspired ink and need a few more inspiration pieces to add to your Pinterest board, here are 15 ocean tattoo ideas that'll make you feel like an actual mermaid.