10 Plus-Size Vintage Clothing Brands To Shop Online & In Store
The resale market has room for all of us.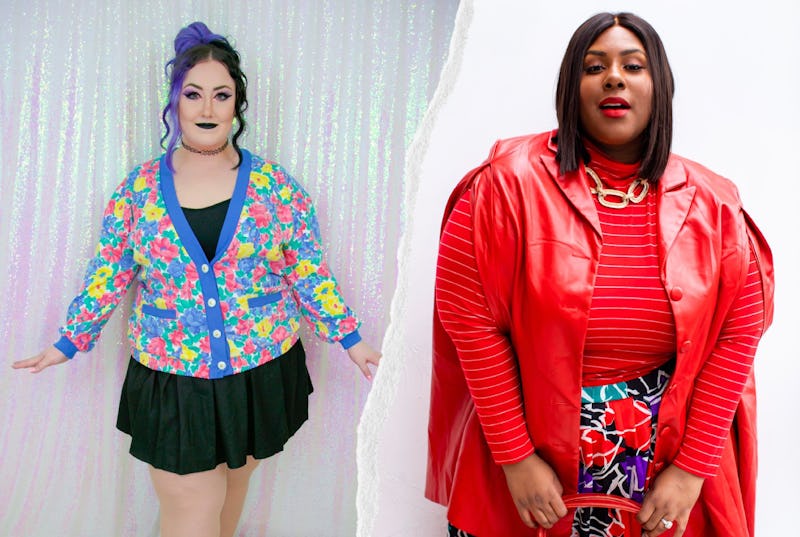 Courtesy of Bad Moon/More Than Your Average
We may receive a portion of sales if you purchase a product through a link in this article.
The resale, thrift, and vintage markets have boomed over the past few years with TikTok creators taking trends like "thrift flipping" to new heights. But plus-size consumers have taken issue with this trend.
Often when clothes are upcycled, customers buy larger sizes and reconstruct them to fit smaller bodies. This, in turn, takes options away from the already slim pickings plus-size people have in shopping environments — an especially pervasive problem in thrift stores.
However, plus-size-focused second-hand and vintage stores have been created to combat this issue, with many brands offering locations both in person and online. In fact, there are plus-size vintage stores in most major cities, like Two Big Blondes in Seattle or Plus Bklyn in NYC (my personal favorite).
Even if you aren't located in these cities, however, there are plenty of boutiques that offer online shopping. Many brands also offer purchasing via apps, like New Nostalgia on Etsy and Depop. With the growth of Instagram's shopping feature, most of these retailers also do live sales and post new items on Instagram Stories for fans to shop before they make it to the website.
All this to say: There are options available. So if you find yourself struggling to locate thrift stores with a decent plus-size section, look no further. Ahead, check out the ten best places to shop.