Rickey Thompson Talks Coach Bags & 2000s Fashion Trends
Plus, his new gig hosting the brand's Shanghai show.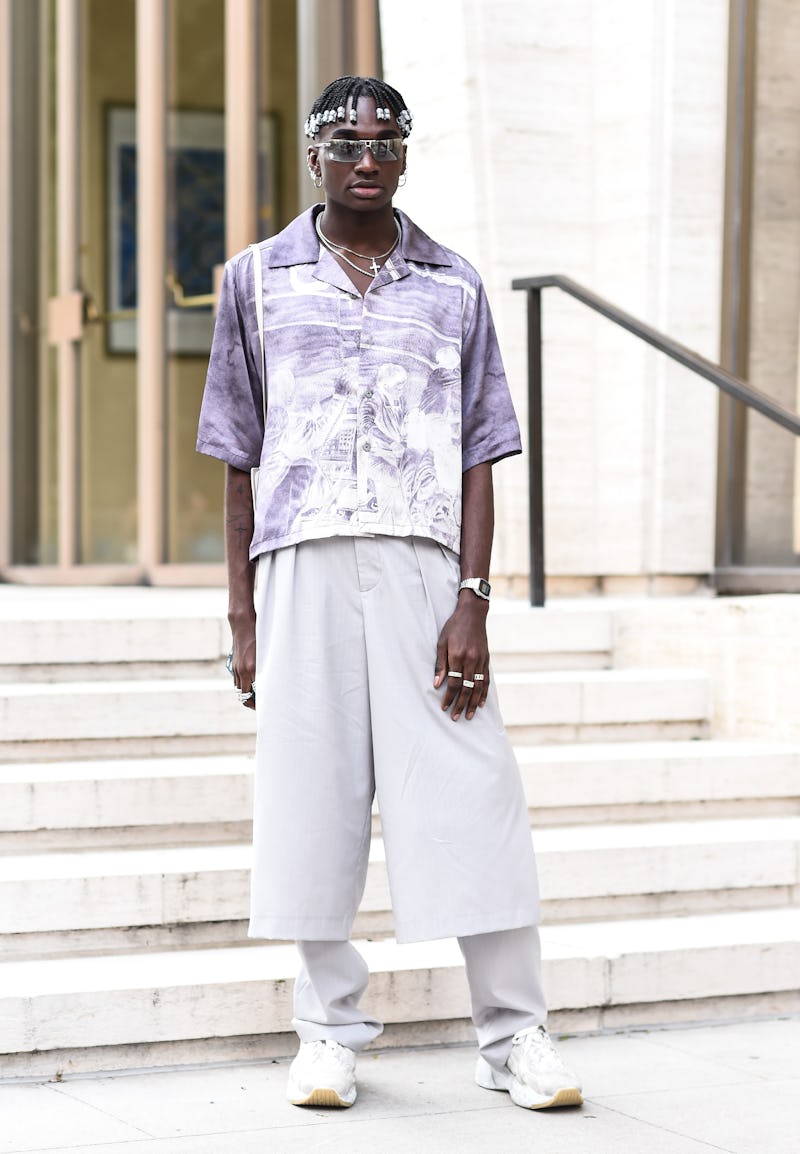 Daniel Zuchnik/Getty Images Entertainment/Getty Images
When Rickey Thompson got the call to take on hosting duties for the Coach winter collection runway show in Shanghai, it was the location that initially drew him in.
"Well, when I saw the word Shanghai, I was like, 'Oh my gosh, international, so me,'" Thompson tells Bustle. "When I got on the set, I was super excited to really jump in. The whole hosting gig was just so me — I got to play on it and use my personality."
The experiential runway show is taking place at the historic Shanghai Exhibition Center, and will feature creative director Stuart Vevers' latest collection for the fashion brand. Coach will broadcast the show through a special episode of "Coach TV: Live From Shanghai" on its social channels globally.
Thompson is known for his exuberant personality on social media, making him the perfect fashion show host. But fans would be surprised to learn he can struggle with shyness.
"A lot of people don't know this, but sometimes I get really shy," he says. "When I go to — let's say a public place by myself — I get so nervous. I always have to have someone I know with me so I can feel comfortable and really spread my wings. When I'm in a room by myself, alone, oh girl, I'm so shy. I'm always pretending to be on my phone because I'm like, 'Conversations, not for me.'"
The mega influencer — with 5.5 million Instagram followers and counting — previously starred in the Coach spring 2021 campaign and says he loves the brand because it is "so classic."
"Back in the day, my mom, my aunt, and my grandma were obsessed with Coach," he says. "My mom is so excited about it. When she went to the Coach store and saw me in the window, she's like, 'Oh my God, this is so cool.' I was like, 'Yeah mom, look at me, I'm doing a big thing or whatever.' So they're happy about it."
When it comes to his personal style, one scroll through Thompson's feed makes it clear that he's a big fan of 2000s fashion. But there are a few trends from the era he doesn't plan on repeating. Ahead, he walks Bustle through all his 2000s style dos and don'ts.