Every Royal Tiara In British Wedding History
From Princess Beatrice to Queen Elizabeth.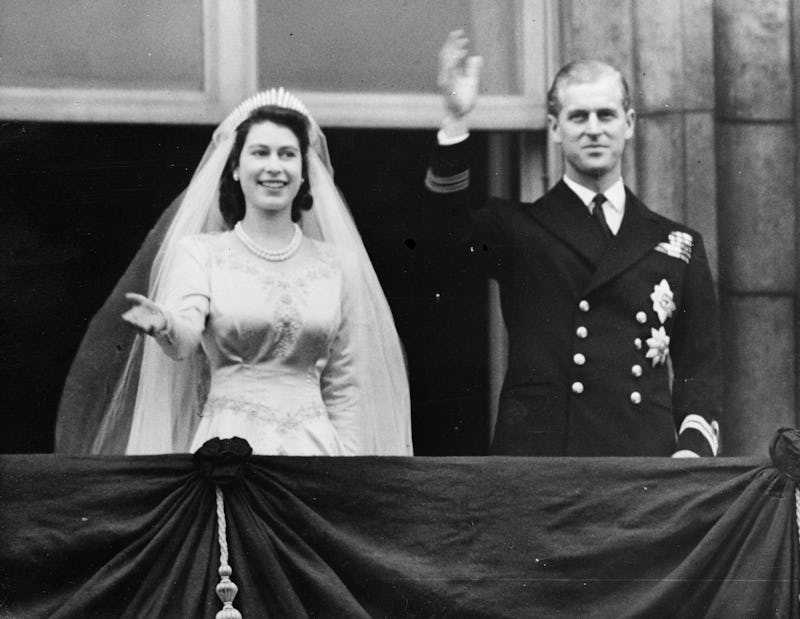 Keystone/Hulton Royals Collection/Getty Images
It goes without saying that the British Royal Family has one of the most impressive jewelry collections in the world. While the necklaces, brooches, and bracelets are head-turners, it's the head toppers that are the most well known of all. Royal tiaras are worn by the family to court, to formal events, and on their wedding days, giving the wearer that extra bit of sparkle to stand a bit taller and shine a bit brighter.
The tiara worn for a royal's wedding day is of the utmost importance, so you can be sure that there is a story behind each and every artistic construction. They are most often made from diamonds, though some tiaras may feature other stones like Princess Eugenie's Greville Emerald Kokoshnik Tiara, which included 9 stunning emeralds.
From the Queen Mother's wedding tiara in 1923 to Princess Beatrice's most recent nuptials, for which she wore Queen Elizabeth II's Queen Mary Fringe Tiara, take a deep dive into the arsenal of family heirlooms that have been amassed over the past 100 years.
Tiaras have been purchased, commissioned, gifted, and lent, with great significance placed on each and every part of the design process. Ahead, find the 21 most stunning tiaras worn by British Royalty for their weddings — and prepare to swoon.