6 Ways To Prevent A Silk Press From Causing Heat Damage
Changing your style shouldn't cost you your curls.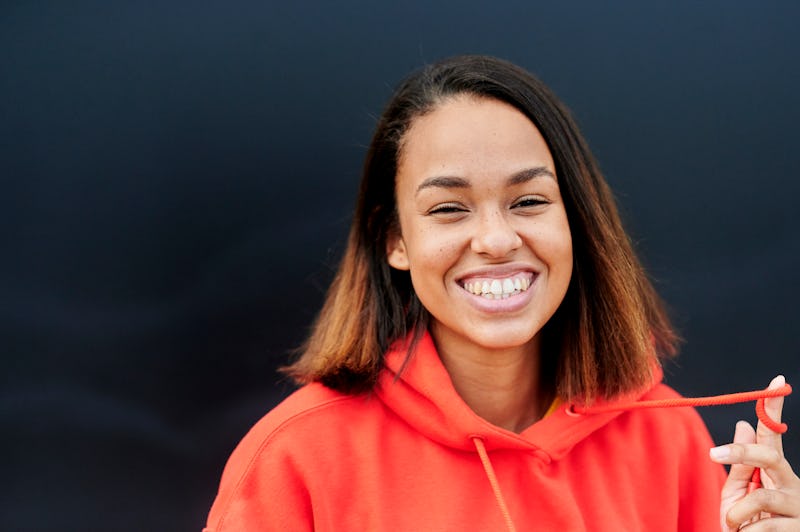 F.J. Jimenez/Moment/Getty Images
There's so much beauty in the versatility of Black hair. A silk press, a technique that uses a blow dryer and a flat iron or hot comb to straighten natural or curly hair without chemicals, is just one of the many ways that coils can be transformed.
"Recently dubbed glass hair, the [silk press] is a smoothing process used on higher textures to leave hair bone-straight with a silk finish and high shine," celebrity hairstylist and Mizani global artistic director Tippi Shorter Rank explains to Bustle. "The hair is left super straight without body or curl, but still has tons of movement."
The process completely changes the texture of natural hair. "The term 'silk press' comes from a process popular when I started my career called silking the hair," says Dailey Greene, hair stylist, colorist, and owner of H2 Salon in Brooklyn, New York. Ideally, your strands will revert once wet. But since silk presses include two forms of heat, the threat of weakening or permanent damaging your curls is real.
With expert advice from Rank and Greene, you can enjoy the luxuries of a flowy silk press without ruining your curl pattern. Read on for what not to do when getting a silk press, straight from the pros.