17 Statement Tableware Pieces To Celebrate The Return Of Dinner Parties
Glassware, serving dishes, cutlery & more.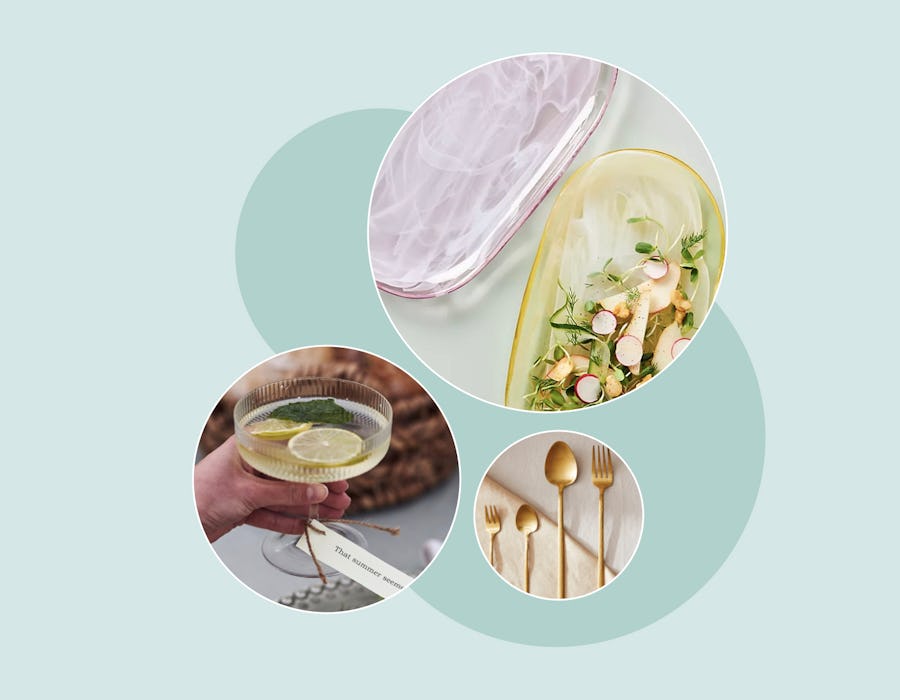 For so long now, inside dining has been off the table (pardon the pun), whether that's eating out at a restaurant or having people over to enjoy some food with. However, the current rules that came in on May 17 state that you can socialise indoors in a group of up to six people or two households. With this in mind, it's safe to say that (mini) dinner parties are back on the menu (I know, I know), meaning you may want some statement tableware to prepare for inviting friends and family members over for the first time in months.
Whether you're having friend round for a homemade curry on a school night or a boozy affair to welcome in the weekend, investing in some fun tableware will always make the evening feel more special. Below you'll find statement serving bowls for the salad, chic glassware for the drinks, and even a kitschy salt and pepper shaker set to add a little something extra. In other words, you're sure to find something new and cute to celebrate the occasion. Keep reading to find your new piece.