The 4 Best Lightweight Women's Hiking Boots
We only recommend products we love and that we think you will, too. We may receive a portion of sales from products purchased from this article, which was written by our Commerce team.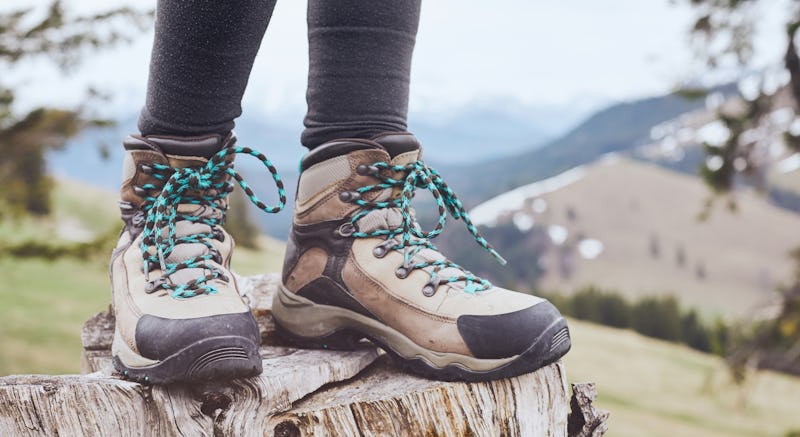 fotolia/Sergey Furtaev
When you're hiking through the wilderness, you don't want bulky, clunky hiking boots weighing you down. Not only are thicker boots heavy, they get hot and uncomfortable too, especially if you're trekking in hot weather. Investing in a pair of the best lightweight women's hiking boots will make your wilderness excursions more enjoyable. But what should you look for when shopping around?
The first thing to consider is comfort. It's hard to appreciate even your favorite hike if your feet are aching from wearing cheap hiking boots all day. To ensure optimal comfort, you'll want solid cushioning and efficient shock-absorbing properties to keep your feet from tiring fast.
Another consideration is traction, particularly if you plan to be trekking through rugged terrain. Look at the sole and make sure it's made of high-quality rubber or other robust materials with good grip and well-designed tread patterns.
Lastly, think about what types of activities you'll be doing. For example, if you'll be hiking in the rain or crossing streams, you might want to look for a waterproof boot, or at least one with water-resistant properties. If you'll be doing some activities on land and others in the water, you might opt for an amphibious selection designed for both scenarios.
To help you find the perfect fit, I've gathered a list of the best lightweight women's hiking boots to keep you happy and pain-free on the trail.
This article was originally published on