The 5 Best Salicylic Acid Face Washes
We only recommend products we love and that we think you will, too. We may receive a portion of sales from products purchased from this article, which was written by our Commerce team.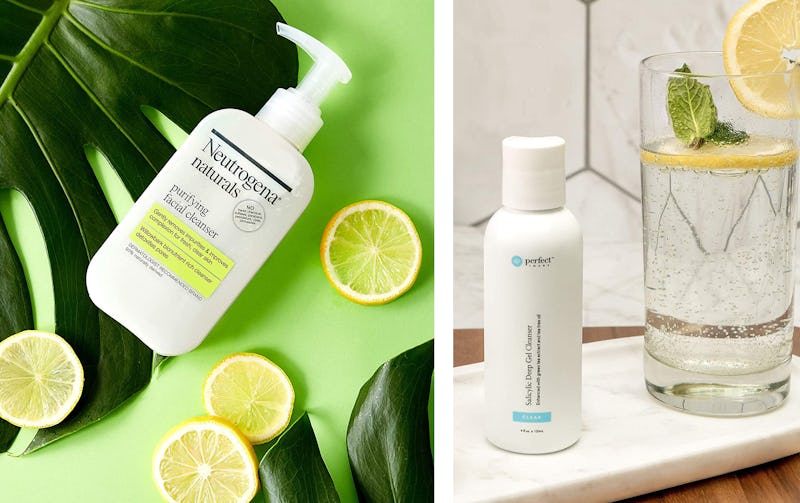 If you've ever dealt with acne, whiteheads, or blackheads, then you've likely heard of salicylic acid. It's an all-in-one acne-fighter that can zap zits quickly. Salicylic acid appears in all sorts of skin care products, and it works really well in face wash. When shopping for the best salicylic acid face washes, choose a formula that addresses your skin care concerns, whether you're looking to clear acne, redness, or psoriasis. A face wash with naturally derived ingredients can be a good fit for sensitive skin, while salicylic acid pads offer a convenient way to double cleanse.
Salicylic acid helps dissolve all the gunk that causes clogged pores, so salicylic acid face washes can be great for addressing congestion and pimples. Now it's important not to confuse salicylic acid with glycolic acid, because the two usually are spoken about in tandem. Glycolic acid exfoliates the top layer of the skin, which is helpful in reducing acne scars and sunspots. Salicylic acid, on the other hand, exfoliates as well. It's great at penetrating deeply into your skin, so in that sense, it's perfect for healing acne, as it gets at the root of the inflammation. These two products actually work great together, especially if you have oily or acne-prone skin. But if you're just looking to clear up a spot or two, or have super sensitive skin, then it's best to pick one and stick with it.
And for our purposes today, that one is salicylic acid. Ahead, you'll find five of the best salicylic acid cleansers on the market. Clear, healthy skin is just a click away.
This article was originally published on