The 12 Best Deodorants For Sensitive Skin, According To A Dermatologist
We only recommend products we love and that we think you will, too. We may receive a portion of sales from products purchased from this article, which was written by our Commerce team.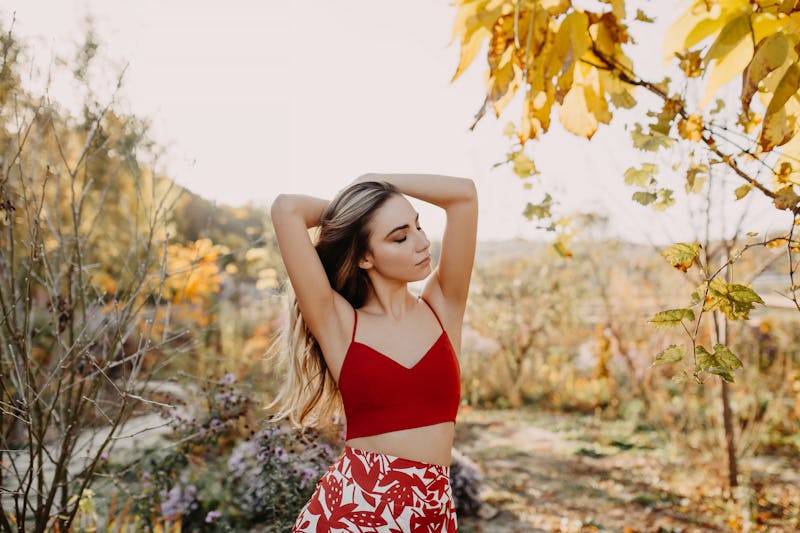 Shutterstock
If you have sensitive skin, you already know a lot of products can cause irritation, and deodorants are major offenders. Deodorants for sensitive skin are becoming increasingly popular as we learn more about some of the ingredients, like a potentially irritating form of aluminum used in many big-name deodorant brands, that can leave sensitive types red and itchy. This doesn't mean you have to stop wearing deodorant altogether — though that's totally up to you — you just have to learn which ingredients to avoid and which serve as worthy substitutes.
And there's a whole lot of substitutes out there, many of which are natural formulas. "Natural deodorants tend to use ingredients like essential oils, fragrances, baking soda and sometimes salts, including aluminum salts," says Dr. Tsippora Shainhouse, a certified dermatologist in Beverly Hills. Shainhouse notes that the aluminum salts used in natural mineral salt-based deodorants is not the same type of aluminum used in store-brand or prescription antiperspirants, and it is likely a larger molecule that cannot be absorbed into the tissue.
Essential oils are a common ingredient in natural deodorants, but Shainhouse cautions that "[m]any 'natural' fragrances and 'essential oils' can cause irritants and/or allergic contact dermatitis," though some are more sensitizing than others. According to Shainhouse, chamomile and calendula are a safe bet for sensitive skin types, but lavender, citrus oils, mint, cinnamon, clove, and eugenol should be avoided by those with sensitive skin.
And, if you love to DIY products, keep this in mind: Highly concentrated homemade, natural baking soda deodorants (which are often up to 25 percent baking soda) can be very irritating to skin, according to Shainhouse. However, she notes that store-bought preparations usually contain pretty low concentrations of baking soda (it may only be 1 percent), so the irritating potential is buffered by other ingredients.
It may take some trial and error before you find the best deodorant for your sensitive skin, but these 12 gentle natural deodorants are a great place to start.
Here's a sneak peek at some of the best picks:
This article was originally published on