12 Bunches Of Dried Flowers To Add A Rustic Feel To Your Space
From bright & bold to earthy, neutral tones.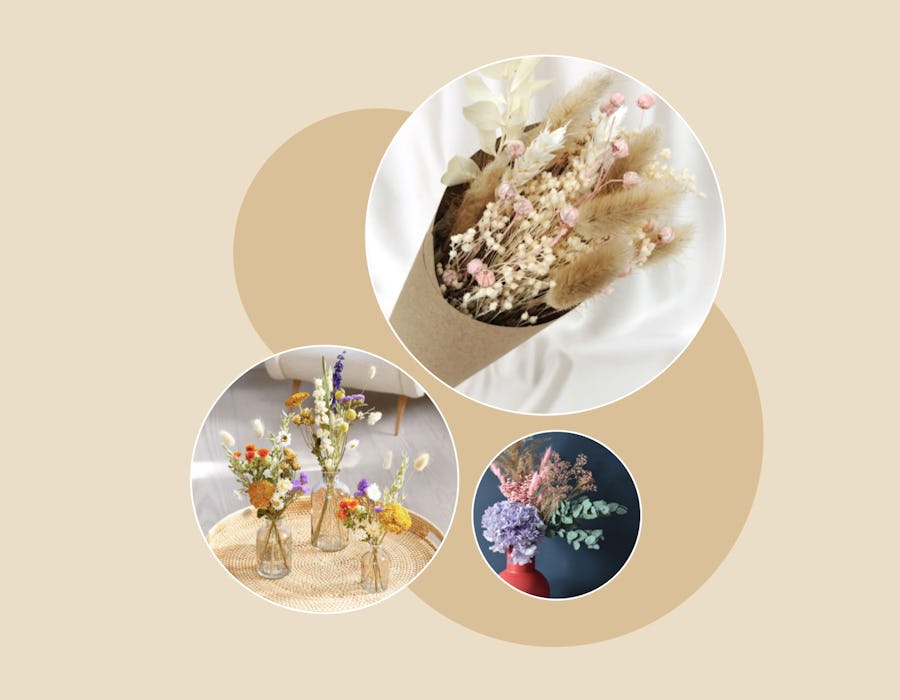 Homewood & Rose, Bloom & Wild, Appreciation Project
You may have noticed that, in the past year especially, dried flowers have been all over your Instagram feed like never before. The modern take on classic blooms have become increasingly popular due to their long-lasting nature, environmentally friendly spin, and rustic vibe. If you want to join in on the fun, these 12 bunches of dried flowers you can buy online are a great place to start.
Dried bouquets are great for so many reasons, namely because they have a similar price tag to fresh flowers but last so much longer. Most arrangements last between one and three years on average, meaning you really get your money's worth, and don't have to ever worry about them smelling bad. They also tend to be a better alternative to faux flowers as they do not contain plastic, making them more eco-friendly.
The look of dried flower bunches is also a real draw; they can add a rustic feel to any space and, when it comes to colour schemes and designs, there are so many varieties. Earthy, neutral tones remain steadfastly popular but there's also been a surge resurgence in designs that feature vibrant dyes to put a smile on your face.
Whatever you fancy, browse my edit of the very best, and be sure to check out each brand for more options.