18 Black Friday Jewellery Deals We're Excited About This Year
From big name brands to small independent designers, this list has you covered.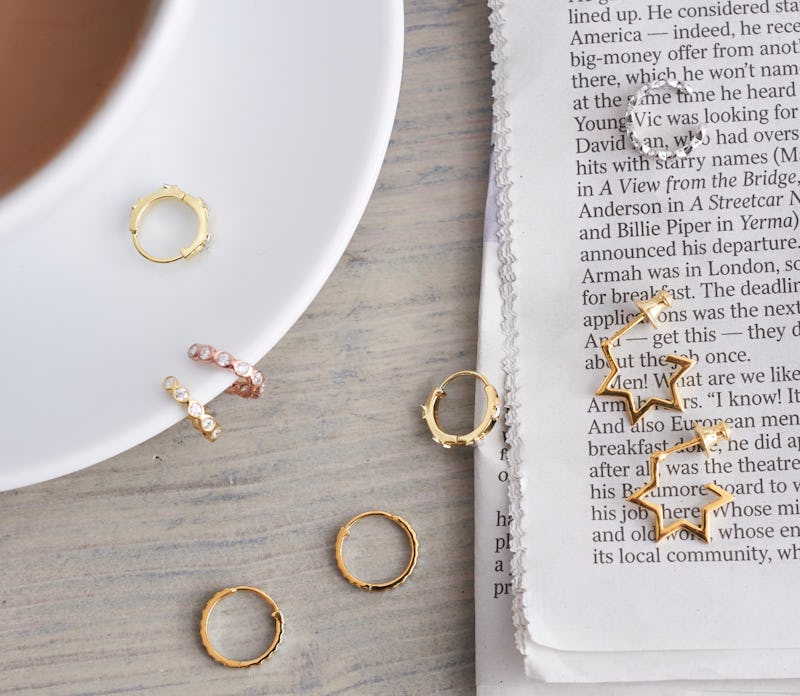 Tada & Toy
This year, Black Friday falls on Friday, Nov. 27, and its slightly younger cousin, Cyber Monday, sits on Monday, Nov. 30. Unsurprisingly, 2020 looks set to be bigger than ever before, with sales and discounts aplenty, no matter what you're shopping for. As well as the obvious fashion and beauty deals, there are also a load of great Black Friday jewellery deals to take advantage of, starting from as early as Nov. 22.
This year, many jewellery brands are offering site-wide discounts that can be used across all items, so no matter what you've been eyeing up, you're sure to score a bargain of some sort. Others have created Black Friday edits, which are usually treasure troves of highly-discounted goodies to get your hand on before they sell out.
There are also a notable number of charitable spins to Black Friday jewellery offerings this year, with many donating proceeds to important causes, ranging from women's charities to those supporting the NHS during a particularly hard period.
Whatever you're looking for, I've created an edit of the very best Black Friday jewellery deals from top UK brands, that are only around for a limited time. Keep scrolling to read all about them.
This article was originally published on