This Weird But Genius Underwear Is Becoming Wildly Popular On Amazon
Shoppers are loving these pieces that lift, support, enhance — and so much more.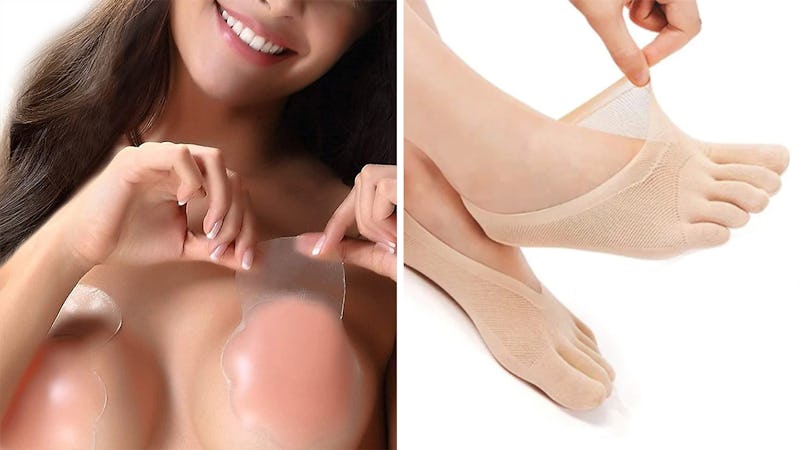 We may receive a portion of sales if you purchase a product through a link in this article.
Do you need more functionality from your underwear? Sometimes, your trusty T-shirt bra and comfy cotton underwear just won't cut it — especially when it comes to disappearing underneath the latest trends like micro-tops and low-rise jeans. That's why I set out to find some underthings that'll play nicely with the most fashionable pieces in your wardrobe.
For instance, you probably need something to go under that daring cut-out dress you're planning to pack on vacation, right? If you have a larger chest, you might panic at the mere thought of a backless dress. (Or maybe that's just me?)
The solution to this dilemma: Here are 25 weird but genius underwear styles that are becoming wildly popular on Amazon — and they're about to expand your wardrobe horizons in ways you never thought possible.
This article was originally published on