15 Gorgeous Ways To Wear Twists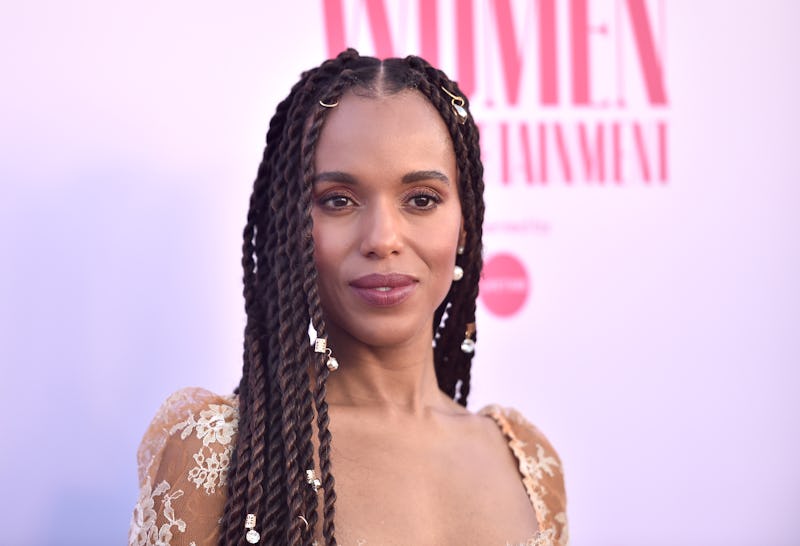 Alberto E. Rodriguez/Getty Images Entertainment/Getty Images
One of the most popular protective hairstyles out there for natural hair are twists. According to Cantu Beauty brand ambassador and celebrity hairstylist Angela C Stevens, twist hairstyles can be worn for weeks or can be undone for a curly look. Where they differ from braids is in how they have a bouncier effect and coil at the bottom, she says. Braids usually have less movement when done on natural hair and are typically a bit heavier.
While twists suit most curls, she does suggest this style specifically for tighter curls and dense hair. "There's a spring-like effect to the look which makes them super cute, and they can be taken down faster and easier than braids when worn over a few weeks," she says.
If you're looking to do this protective style at home, the steps are pretty easy. First, separate hair into two sections. Then begin twisting each section, creating a double coil until you reach the end. Then finish by twirling the remaining hair with one finger and repeat with other sections.
As far as maintenance goes, it is pretty straightforward. She suggests putting natural oil on the scalp daily to alleviate dryness and itching. Something like Cantu's Tea Tree & Jojoba Hair & Scalp Oil, she says, helps soothe and moisturize the scalp. She also recommends sleeping with a satin bonnet or pillowcase.
With all that in mind, if you're looking for a new protective style to try out, give twists a try. Below are 15 twist hairstyles for inspiration.