Victoria Beckham Said She'd "Rather Die" Than Wear Justin Bieber's Crocs
But she thanked the "Freedom" singer for the gift, saying "it is the thought that counts."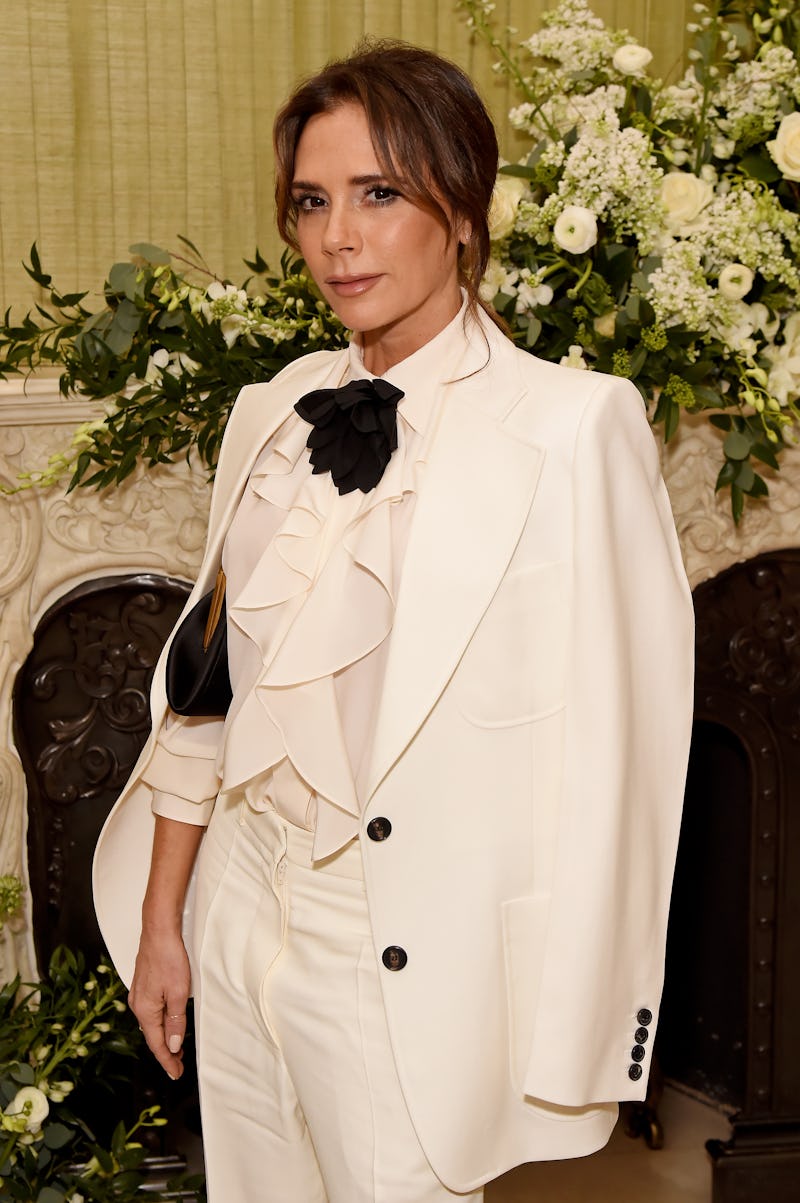 David M. Benett/Getty Images Entertainment/Getty Images
Crocs made a resounding resurgence over lockdown, and one reason maybe the launch of Justin Bieber's clothing label Drew House. The musician released a muted yellow pair in 2020 as part of a capsule collection, and recently dropped a pale lilac design. As aesthetically pleasing as the new colour is, Crocs are certainly not Victoria Beckham's cup of tea.
In a recent Instagram story, Beckham revealed that Bieber sent her a pair as a gift. "A lot of people have been asking me what I'm planning on wearing after lockdown... what do we think of this suggestion from @justinbieber?!" she captioned the first post (via BuzzFeed).
Beckham went on to say that she's never worn a pair of Crocs, and Bieber's gift made her laugh. "It is the thought that counts," she continued. "Thank you so much."
The designer then asked her followers whether or not she should wear the shoes, to 57% said no. "Well, that was close," Beckham captioned the story. "I think I'd rather die but thank you anyway @justinbieber." Same Victoria, same.
At least the Crocs won't go to waste in the Beckham household, as David and their 16-year-old son Cruz both posted about receiving the shoes (per E! News). And I'm pretty sure Romeo wouldn't mind a second pair, as he posted a pic on his Instagram last July sporting some yellow Crocs.
The Beckham and Bieber have been friends for a while. During an appearance on The Ellen DeGeneres Show, David discussed his friendship with the singer calling him "the most amazing human being" after revealing that he took his kids to Bieber's house for Halloween. "He has been so kind to my kids over the years," David added.
Victoria also only has positive things to say about the "Freedom" singer, calling him a "nice man" and praising him for being "sweet and kind" during an interview with Jimmy Kimmel. "We bumped into him a few times. Normally he's on his skateboard around Beverly Hills getting a doughnut or something."